Corsets have been used for centuries to accentuate women's natural waists. Yup, the desire for those hourglass curves didn't start with the Kardashians….it's actually been around since Victorian eras.
Different styles of corsets can not only accentuate your waist, but also change your overall body proportions—e.g. Torso length, bust size, etc. There are many different styles of waist training corsets out there, and in this article, we are looking at longline corsets.
Longline Corset vs Standard Corset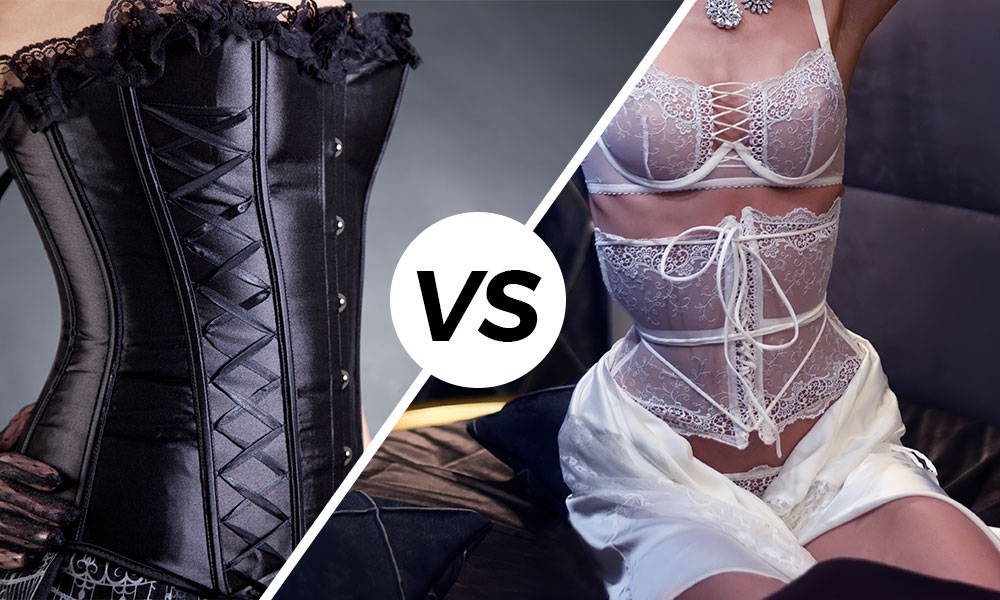 What are longline corsets, and how do they differ from regular corsets? A longline corset is a style of corset that makes your waist and torso look longer and slimmer.
Features a beautiful brocade design, and high hip spring which is the ideal corset for body shaping that sits under the bust.
If you take a standard corset, you'll see that it's longer at the front and shorter at the sides. But, overall they are quite short. With longline corsets, they are designed for people with very long torsos.
With any corset, you need to make sure that they are shorter than your torso length when you are seated. With standard corsets, this is about 8 inches. With a longline corset, your seated torso length should be 11 inches or more.
What Are Longline Under bust Corsets?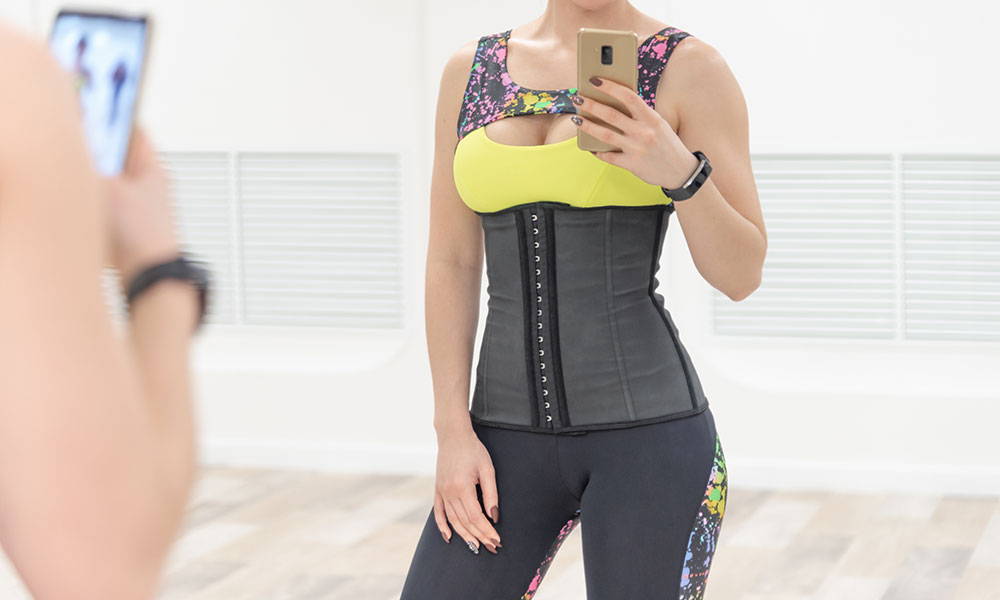 A longline under bust corset is a long torso corset that starts just under your bust. So, it does not cover the bust. Underbust corsets are typically used to boost your bust and cleavage. So, if you have a long torso and a small bust, a longline under bust corset would be good at enhancing your figure even more.
With under bust corsets, you can wear them both over or underclothing. So, you get more freedom with the fabric type and styles. You can also wear any bra you want with this style of corset.
What Are Longline Over bust Corsets?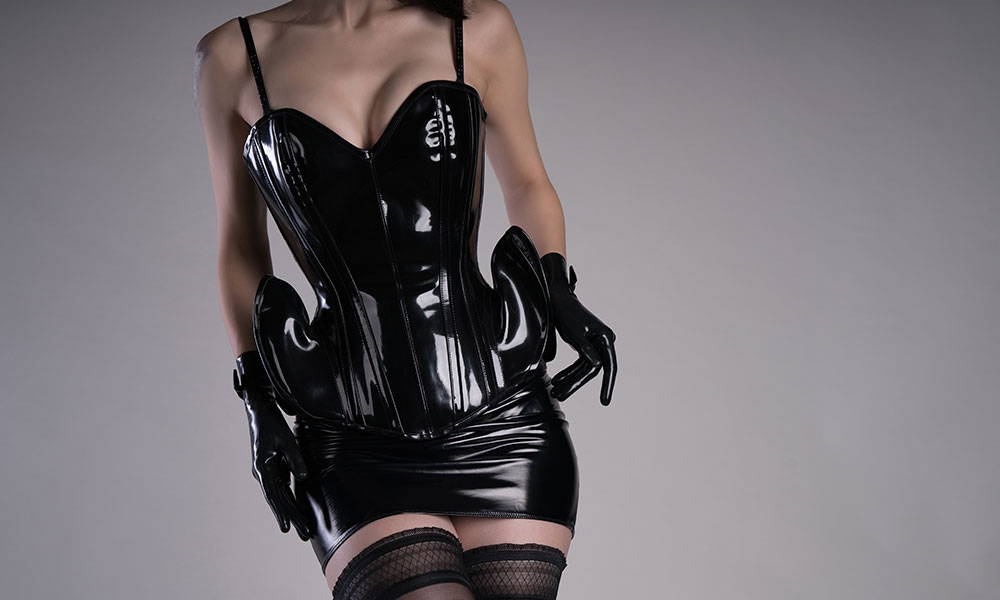 Longline overbust corsets are corsets that cover the bust. So, you typically wear them under shirts and blouses. However, you could also wear them on their own with a skirt or with pants, and rock it as a strapless top.
What Are Longline Corset Bras?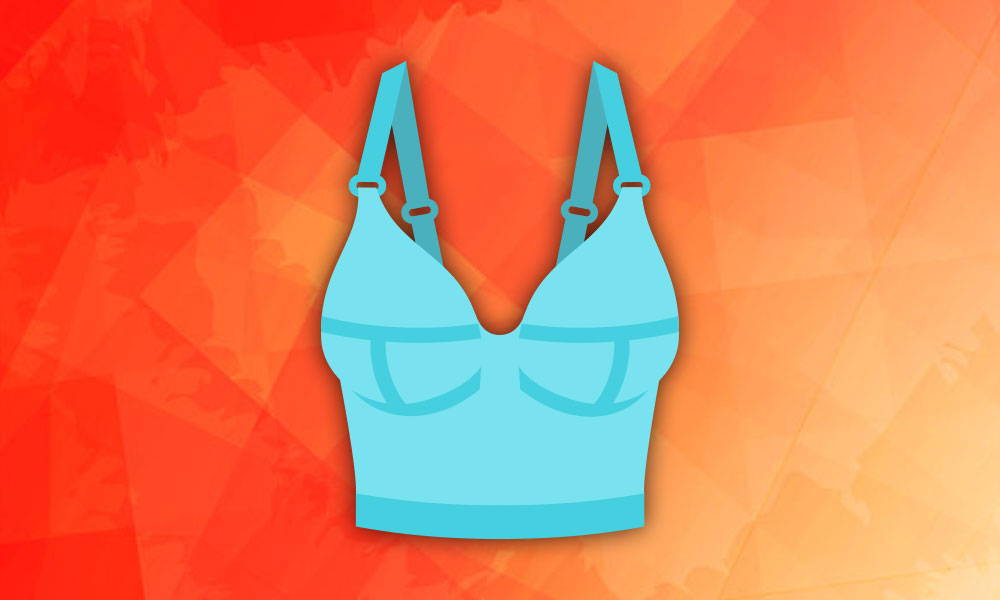 Longline corset bras are bras that go past the bust and extend to cover your torso and rib cage as well. Longline corset bras are great for shaping and slimming the area just below the bust, giving a more bustier look.
Plus Size Longline Corsets: What You Should Know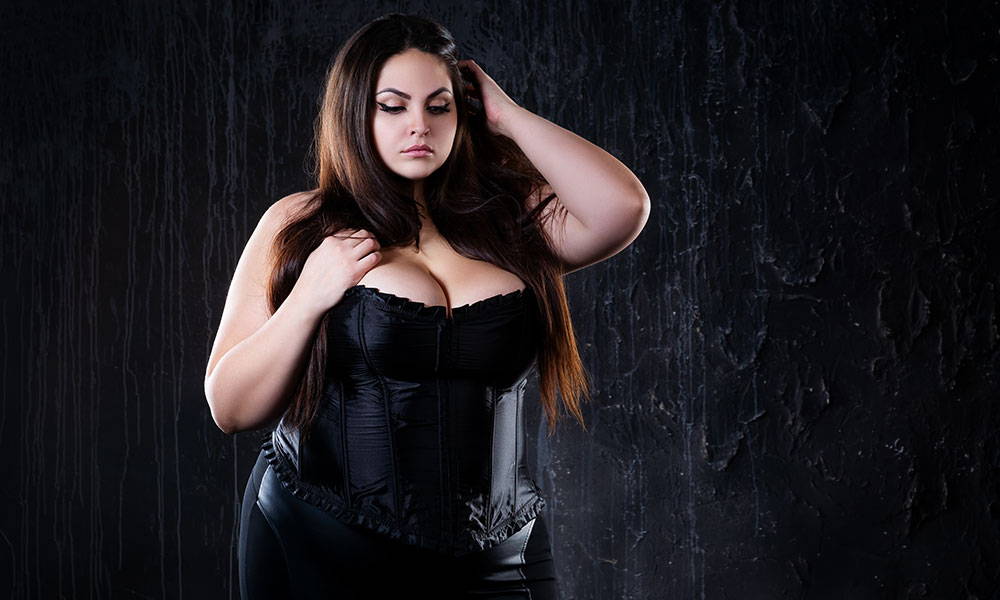 Longline corsets are amazing options for plus size customers that want to elongate their curvy waist. It will shape and slim your waist to give a 'taller' and more 'vertical' illusion. There are many options as there is a lot of corsetry.
However, there are a couple of things you need to watch out for, with plus size longline corsets:
1. Make sure you have the correct sizing and measurements
As corsets are very rigid, you need to really make sure that the corset size is correct before you buy them. Otherwise, they can cause serious health issues if worn for a long time at the wrong size.
With longline corsets, the most important measurement is the torso length, and this also has to be the torso measurement when seated—this would be the shortest measurement for your torso. If you are buying an overbust corset, then you need to think about the bust measurement.
Make sure that you take several measurements in different positions (standing, seated, crouched over), because these measurements would all be different. All of these body positions are common in our daily lives, so you want to buy a corset that is comfortable in all those situations.
2. Pay attention to the materials
As corsets are very tight, you want to pay extra attention to the material. The fabric should be of high quality, smooth and strong enough to withstand pressure from your body. Leather, synthetic and satin corset fabrics are usually quite strong. Be careful with cotton corsets or thin fabrics like mesh and lace.
3. Pay attention to the fastening
As corsets are super tight, you want to make sure that you can loosen or take them off quickly during an emergency.
A lot of corsets have laces to tighten and adjust the corset. However, this is not very ideal, as you have to reach back to do this. This is very tedious and potentially dangerous during an emergency.
The best form of fastening for corsets are the 'hook and eye' fasteners. If they're located in the front, that's even better.
Longline Corsets vs. Waist Trainers: Which Provide The Best Results?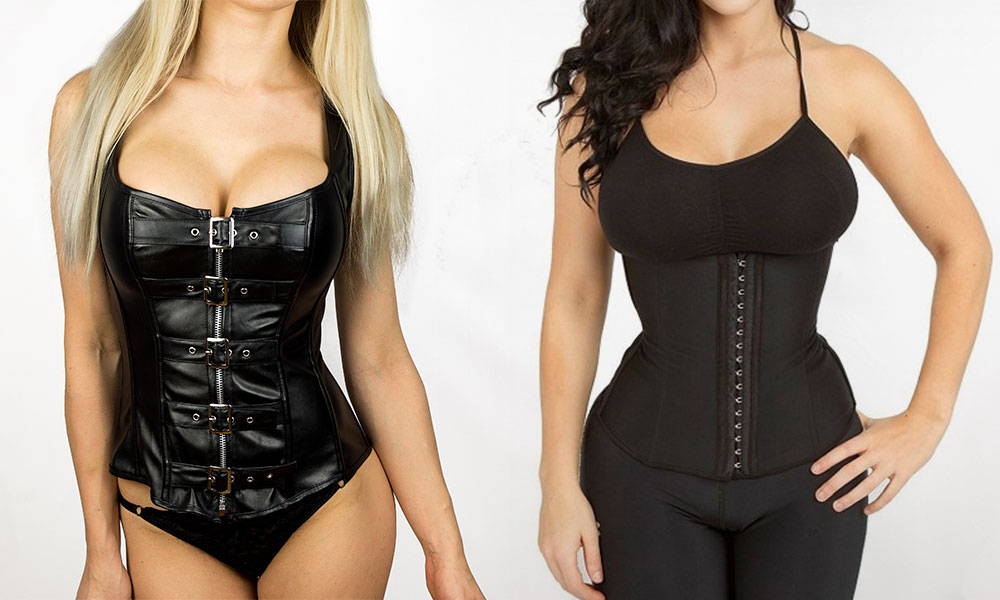 People often confuse corsets and waist trainers or waist cinchers, but there are significant differences between the two. With corsets, they are designed to instantly make your waist smaller. They are also often used over clothing as a fashion statement.
However, the waist cinching results from corsets are meant to be temporary and instant. In other words, when you remove the corset, your waist will go back to normal.
They are also structurally more rigid than waist trainers, as they often have rigid steel bones. Corsets are designed to give extreme, Jessica Rabbit-style results. With the laces, you can keep tightening and tightening until your waist is insanely small and exaggerated compared to your hips.
This is where people, particularly those in the medical community, take issue with corsets. With such extreme results, comes dangerous health hazards.
The extreme rigidity caused by steel busks can displace your internal organs over time and cut off blood circulation to crucial parts of your body. They can also lead to digestive issues, such as acid reflux.
Waist trainers, on the other hand, are not as structurally rigid. They often have a more flexible structure and use more flexible materials. The Luxx Curves waist trainers, for example, use flexible steel boned structure. These give the strength of normal steel bones, but give you ample room to breathe.
Waist trainer corset designs are also safer than corset designs. They often have Velcro or 'hook and eye' fasteners that are easy to fasten, and easy to take off during an emergency. They don't have cord lacings to tighten, so you won't be tempted to overtighten the waist trainer.
As for which gives better results? Waist trainers are basically shapewear that are designed to give more permanent results. That is, your waist retains its curvy shape even after taking off the waist trainer.
While the results are less extreme and more gradual than corsets, they are here to stay. Typically, with waist trainers, it can only take 3-4 weeks to lose one or two inches off your waist.
Summary: The Best Alternative To Longline Corsets
If you have a longer torso and you want the same waist cinching benefits of a corset, a long torso waist trainer might be a better option. As mentioned before, waist trainers have a safer design, with more flexible bone structure unlike firm spiral steel bones in other corsets. The fasteners are at the front, so you don't need to reach back and tie laces like in a traditional corset.
This traditional long torso waist trainer from Luxx Curves is designed for people with long torsos who want permanent, waist cinching results. If your seated torso length is between 13 and 16 inches, then the long torso waist trainer corsets are intended to cinch down 4-6 inches. Therefore, it is perfect for you.
What makes it even better? It comes in an impressive 10 sizes, which covers waist sizes from 22 inches to 44 inches. Whether you are petite or plus-sized, we have an entire range of sizes available to fit you. At Luxx, we believe that people of all body shapes and sizes can reap the benefits of waist training.