Waist trainers are taking the world by storm! In the age of the Kardashian supremacy, Brazilian Butt Lifts, and 'snatched' waists, it's no secret that people will do anything to get that hourglass figure. A good, high-quality waist trainer will provide comfort while cinching in your waist and aiding in your body transformation journey.
Getting to Know Yianna Waist Trainers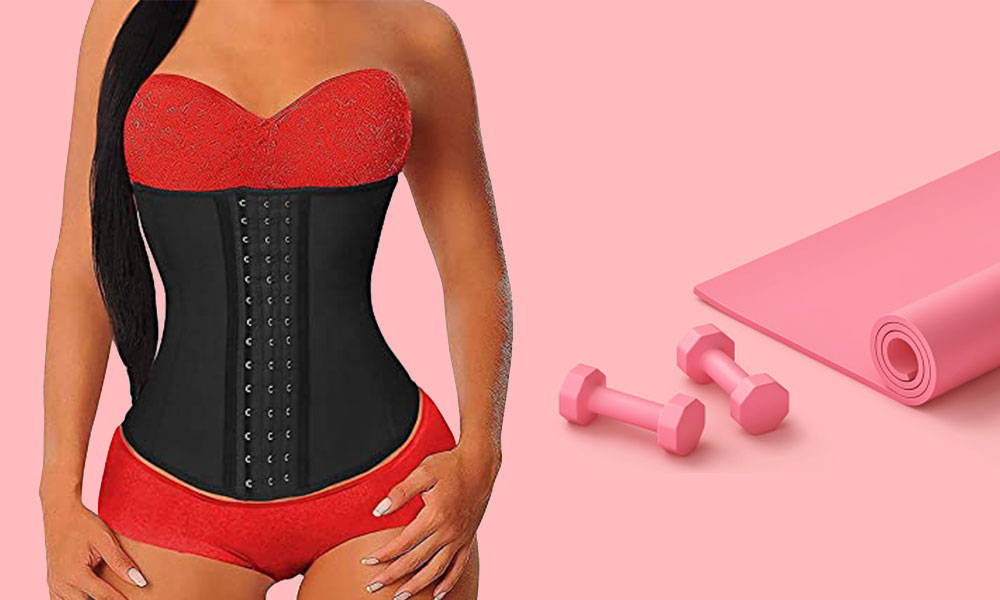 Many great products claim to be the best on the market, but how many of them hold up to these claims? Today, we will evaluate Yianna Waist Trainers to see how they stack up against the Luxx Curves brand.
Yianna offers a range of underbust waist trainers like latex waist trainer long torso underbust, yianna short torso waist trainer corset and many others as an everyday body shaper, sportswear, postpartum recovery, and back support. The company also boasts a range of Yianna waist trainer belts, adjustable shapewear, sports bras, tank tops and lace bralettes. Many of their products focus heavily on aesthetics and improving your overall appearance.
How Do Yianna Waist Trainers Work
Like similar products on the market, Yianna Waist Trainers for women apply pressure to the torso region to raise body temperature and trigger excessive sweating. When done effectively, excess sweating will encourage your body to shed the layers of fat and detox any impurities. Excessive sweating also promotes loss of water weight and decreases water retention.
The compression mechanism also promotes smaller meal portions. This can be seen as a healthier practice as it can prevent overeating and sugar rushes. In addition, smaller and more frequent meal portions mean people are likely to be more mindful of their meals and opt for healthier food choices.
Yianna Waist Trainers for Working Out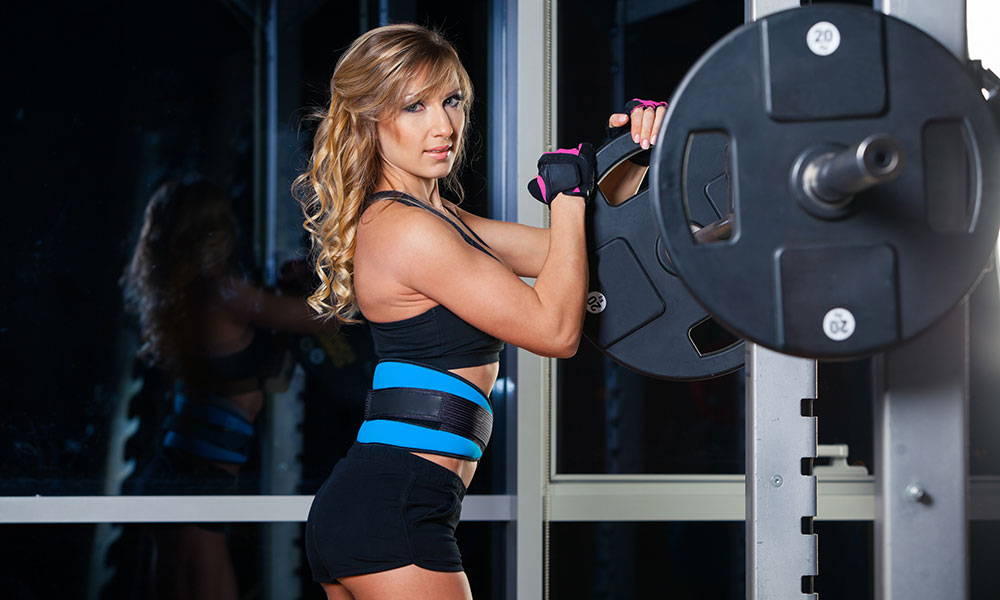 Yianna Waist Trainers offer a few options for people who like to supplement their waist training with an active lifestyle. Let's look at these options!
First up, we have the Underbust Latex Sport Girdle, which is a good choice for the gym, running, yoga, aerobics, and the list goes on… This waist trainer is made entirely from latex, so you'll want to make sure you don't have any allergies before purchasing. The classic, three big and wide columned latex waist trainer comes in both a 9 or 25 steel bone size. Yianna claims that this product is flexible and durable as it now contains three layers of fabric. This is a standard feature on Luxx Curves latex waist trainers, as well as many others. The tri-layer garment should protect against injury to the back and core muscle groups. Yianna also claims that this waist trainer can be used on both long torso and short torso waists. Usually companies offer tailored products based on the size of your torso.
Secondly, we have the Slimming Sauna Waist Trimmer, which is ideal for most gym exercises. The classic hook and loop closure waist trainer is made from neoprene, polyester, and latex. Yianna claims that this women's waist trainer belt is comfortable and breathable enough to be worn to the gym for back support and aid in maintaining your figure and promoting weight loss. The stretch material provides high compression in the abdominal area and the insulation of body heat, required to increase sweating. In addition, the company claims that this belt can boost your metabolism in the gym, so you'll burn fat faster.
Best Yianna Waist Trainer Alternatives for Working Out
Many would consider the Luxx Curves' Waist Trimmer Fitness Belt as an alternative to the Yianna Waist Trainers mentioned above. And while we may say that this belt is an alternative, it is by no means inferior to the Yianna Sports Girdle or the Sauna Waist Trimmer.
The Luxx Curves' Waist Trimmer Fitness Belt was specially designed for gym use and intense training. Not only does the Fitness Belt cinch in your waist to encourage belly fat loss and create a gorgeous hourglass figure, but it is also a must-have for all gym rats! The Fitness Belt offers superior lumbar support, which helps you maintain your posture and decrease your chances of injury. We know exactly how important it is to practice good form in a sports workout and gym, especially during deadlifts and squats. These exercises are crucial in building the body of your dreams and gaining strength, mobility, and functionality.
Not only is this waist trainer belt an excellent choice if you're looking to improve your performance, but it also offers unparalleled comfort. You can't give your all during your workout if you're more concerned about your waist trainer sliding off or restricting your breathing, or digging into your back. The Waist Trimmer Fitness Belt is made from natural latex and neoprene and has a mesh backing. This ensures a stretchy, breathable product. The added double velcro makes certain that you'll have a product that fits like a glove every single time!
When you purchase a Luxx Curves product, you're not just buying a product. You're buying an experience and a journey too. Luxx Curves takes fitness safety exceptionally seriously and offers a wealth of workout tips while wearing a waist trainer on their Facebook community, in Youtube videos, and their Blog. You can find everything you need to know about your weight loss journey by joining the Luxx Curves community.
Yianna Waist Trainers for Everyday Wear
After the Underbust Latex Sports Girdle, Yianna's best-seller is the 9 Steel Bone Waist Cincher. This Yianna waist trainer cincher boasts an upgraded two layers of fabric consisting of cotton, spandex, and natural latex materials. The 9 Steel Bone Waist Cincher comes with 3 Hook-and-Eye mechanisms, allowing for easy size adjustments and a trainer that won't come apart easily.
Although this product is intended for everyday use, it can be worn in the gym or during light exercise. The design and latex padding allows for increased back support and raised body temperatures. The 9 Steel Bone Waist Cincher claims to do everything one might have in their wishlist.
Best Yianna Waist Training Alternatives for Everyday Wear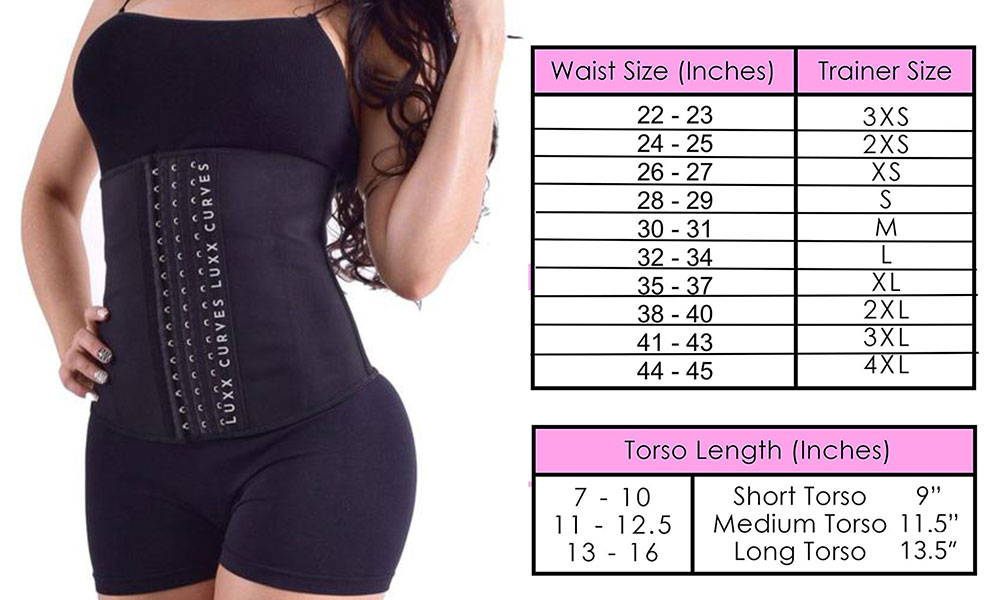 If you're serious about your waist training journey, then look no further than Luxx Curves' traditional waist trainers. The Luxx Curves Traditional Waist Trainer is unlike any other! Offering premium quality fabrics and craftsmanship, it is so comfortable you'll forget you're even wearing a waist trainer.
Unlike the Yianna Waist Trainers, these waist trainers are all made from three layers. This means that Luxx Curves' products are thicker, more durable, and more comfortable to wear for longer. The comfortable, breathable design enables excess sweating without the discomfort of overheating. And if you're able to wear it for more extended periods, this also means that you'll see faster, better weight loss results.
If you're not looking to just target belly fat or waistline but back fat as well, then Luxx Curves Vest Full Back Trainer is the one for you. Similar to the traditional trainer, the Vest Full Back Trainer has 9 flexi-steel bones and is just as comfortable. So it doesn't matter if you're a gym junkie, a tired student, or a busy mom on the go; this waist trainer can help you with weight loss and act as a body shaper.
The Luxx Curves waist trainers have a size chart consisting of ten different sizes, apart from the different lengths. They also come in eight different colors and patterns. Gone are the boring, old days when waist trainers had to be hidden. With these waist trainers, you're spoilt for choice!
Yianna Waist Trainer Reviews
One of the best ways to accurately gauge if a product is worth your time and money is to look through independent reviews. These reviewers have nothing to gain from being brutally honest about their Yianna waist trainer experiences. We trawled the internet for honest reviews, and this is what we found:
Several Amazon users complained of discomfort, skin irritation, and even burns from wearing the Yianna Underbust Latex Sports Girdle. One Amazon user said, "I'm only writing this review in hopes the company sees it. I got this waist trainer, wore it for one hour, and took it off. The next morning I woke up, and my entire stomach and back were burnt. I am beyond upset. I'm in so much pain."
On the upside, there were many positive reviews and stories of success. Another Amazon user stated, "Received my latex sports waist trainer today. It seems a size too small but not life threatening-tight. I'm 5'3 I went from a size medium weighing 160lbs (waist trainer #1) to a size small weighing 145 lbs (waist trainer #2) I also walk and take the stairs to help with the melting! Enjoy it ladies n gents! It's well worth it!"
On the Luxx Curves website, there are many, many glowing reviews, such as the one from Thalia Christian in Marietta, USA, who said, "It works! I've had a latex waist trainer corset and a couple other fitness belts, but nothing like this. This feels like a tight hug, it's super comfortable to wear! It being so comfortable makes 8 hours feel like nothing. It's been easy to be consistent with it, and my results are speaking for themselves. I have gone from a 30-31" waist to now a 28" without ANY special diet or exercise (imagine the results if I did!) I have my XS on standby. If you are thinking about getting one, DO IT!"
As we mentioned earlier, Yianna Waist Trainers are one of many waist trainers and corsets on the market. Their products are decently priced and claim many of the standard features one would expect from a waist trainer. As a result, these waist trainers may be a suitable option if you're a beginner.
At Luxx Curves, we believe that our product is a worthwhile investment and offers guaranteed results and customer satisfaction. With premium quality and a dedicated product that has been crafted through hours of research and planning, Luxx Curves provides more bang for your buck than any other waist trainer out there. And you don't have to just take our word for it; the facts and independent reviews speak for themselves!