If you've been looking for a way to lose weight, then you've probably heard of a girdle or gird/waist trimmer. The world of shapewear and lycra as an undergarment is not new to women from centuries ago, but these tools have been shunned in the last century, as women identified them with oppression.
In 2022, seeing celebrities in different forms of shapewear such as spandex has become more normalized, and even expected. They've shown that these compression garments help to shape and contort the body into that ideal hourglass figure, especially when combined with proper nutrition and exercise.
Today, we'll be taking a detailed look at the girdle, and how being a wearer of these can get you to your fitness goals and ideal shape, sooner than later.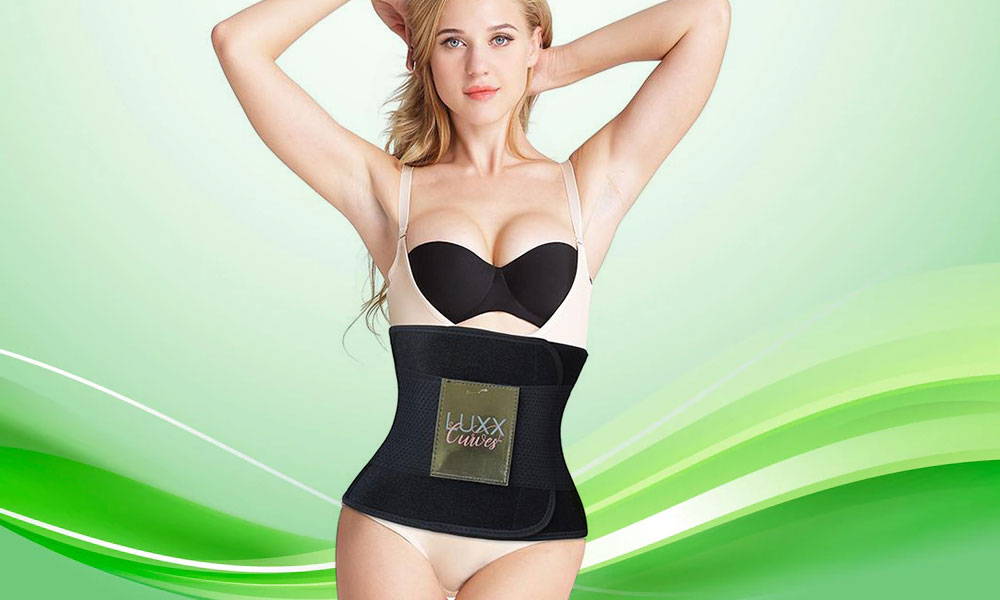 Girdles are a form of shapewear that evolved from the traditional steel boned corset that was widely used in the 1800s. They are normally constructed with a form-fitting material that encircles the torso to promote proper posture, a slim waist and provide support. They have transformed significantly since the 1800s, but they provide the same benefits overall.
Girdles have long evolved from the traditional garment that were just worn under clothes for special occasions. In our modern culture, they are known as fitness belts and waist trimmers, and are much more comfortable to be worn on a daily basis. You can wear them to exercise or simply run errands!
Take a look at our Luxx Curves waist trimmer in the video above, for a peek into how you can easily incorporate a girdle or waist trimmer into your daily routine!
Many wonder how exactly wearing a girdle can help them on their fitness journey, and it is a great question. One of the main ways in which girdles work is by shaping your waist with its tight but soft material, which helps to curb snacking and reduce your appetite. This shaping though is completely painless, causing girdles to be especially effective because it can be used on a consistent basis.
In the 1800s when girdles became popular, they were a more comfortable version of the corset that shaped your body in the popular 'S' shape. This is because they were constructed with different materials that gave some ease, and that bounded the waist in a particular shape with consistent wear.
Traditional girdles were constructed with stiff boning that was painful when worn for hours on end. In 2022, comfort is key, which is why modern girdles are constructed with softer, durable materials and are elasticized or have neoprene.
Major brands such as Luxx Curves are now able to produce softer, more malleable girdles that provide the same results as the 19th century version.
Benefits of Wearing a Girdle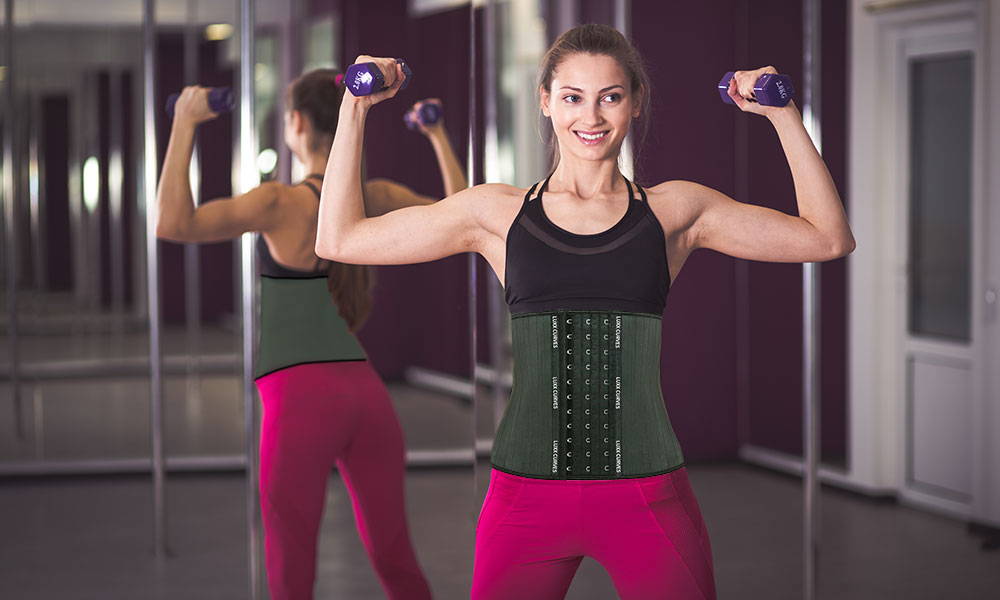 So what specific benefits do girdles provide to those on a weight loss journey? Here are some of the widest known benefits of wearing a girdle or waist trimmer.
Working out is a task in itself, and it can really hurt, but imagine doing all that work, and not seeing any good results. Worse, exercising consistently, only to become injured? Sounds terrible doesn't it? Well, a girdle can help with that.
We're not saying a girdle is your own personal trainer or anything, but it does help. One amazing benefit of wearing a girdle is that it provides abdominal support, helping to improve your form and prevent injuries while working out. Girdles are a great way to snatch that waist and slim down your tummy without needing spanx, all while providing necessary abdominal support while working out.
This is especially great for all our postpartum moms out there looking to get back in the gym but you're not sure where to start. Girdles offer great abdominal and medical support because of the compression that they provide. This helps in the recovery process by providing support to the abdominal muscles after delivery, helping to heal your pelvic floor and improve mobility.
If you struggle with back pain due to improper posture, girdles are an amazing way to provide that back support which improves posture. This is a great help, especially if you wear your girdle consistently, because it actually trains and corrects your body on how to move properly.
This is because girdles also offer extra back and abdominal support by relieving tension that would normally occur in the shoulders and back. In this way, you gradually learn proper posture, which leads to a higher possibility of you maintaining that posture even when you take the girdle off.
Just like the corsets of the 1800s, girdles are also an effective tool for weight loss and weight management, especially when maintaining a small waist. Because of its design, it helps to prevent overeating and unnecessary snacking, and helps you to remain fuller longer. This reduction in appetite is great for gradual weight loss.
Not only does it help with weight loss, but also weight management, as it also shapes your body with long term wear. You'll find yourself effortlessly losing those extra inches around the waistline when you wear a girdle on a regular basis.
Lastly, modern girdles are called waist trimmers and trainers because they're comfortable enough to wear daily, especially while working out. Wearing a girdle to workout will cause you to sweat more and make for a more challenging workout, which helps to burn more calories.
Girdles vs Waist Trainers
There is a lot of confusion surrounding different types of shapewear. One of the main questions we see is whether girdles and waist trainers are different products, and the short answer is yes.
While girdles and waist trainers carry out similar functions,and give similar results they are not the same product. There are many differences between the two, but one of the main differences is in the construction and design of each piece.  
Normally, waist trainers tend to be a bit thicker than girdles, and are generally not recommended for workouts unless it was made for that purpose. Girdles on the other hand, are made of softer, more malleable material that can be worn for exercise and daily activities.
Another major difference between the two, is that the results will be different based on how long they are used for. This is because of the different levels of compression provided by each piece. Waist trainers work significantly quicker, and are effective without incorporating exercise into the diet, while girdles take a little longer to work.  
When deciding between these two, consider your lifestyle, timeline and body goals carefully. If your aim is shapewear that you can wear all the time and work out in,a girdle may be best for you. Meanwhile if you prefer results with more of a sedentary lifestyle, you may have better results with a waist trainer.
Girdle Wearing Safety Tips
So you've decided on a girdle and you're ready to get started? Here are a few safety tips that you should consider before you begin incorporating a girdle into your daily lifestyle!
Pay attention to the size!

- Of course your girdle should be tight, but if you can hardly breathe sis, that's a no no. In order for your girdle to work effectively you have to

pay attention to the sizing

to make sure you get what's best for you. There's nothing wrong with trying to get to a certain size, but you also need to identify the size you are now and shop for that. Otherwise, you can end up harming yourself unintentionally.





Watch out for allergic reactions!

- A good rule of thumb when wearing any kind of shapewear is to test before you wear. Ensure that you're not putting the material on your bare skin until you have tested your body's reaction to it, and ruled out any reactions. Allergic reactions to materials such as latex are very common, so do your research and

get the best option for you

.



Do not sleep in your Girdle! - Yes we know, the girdle is very comfortable and works really well, so you think sleeping in it will bring you quicker results. Don't do it!
While the girdle works during the day, your body needs rest during the night to recover and replenish your cells and tissues. Wearing your girdle to sleep would only disrupt your body's normal way of replenishing, and prevent you from actually being able to rest properly.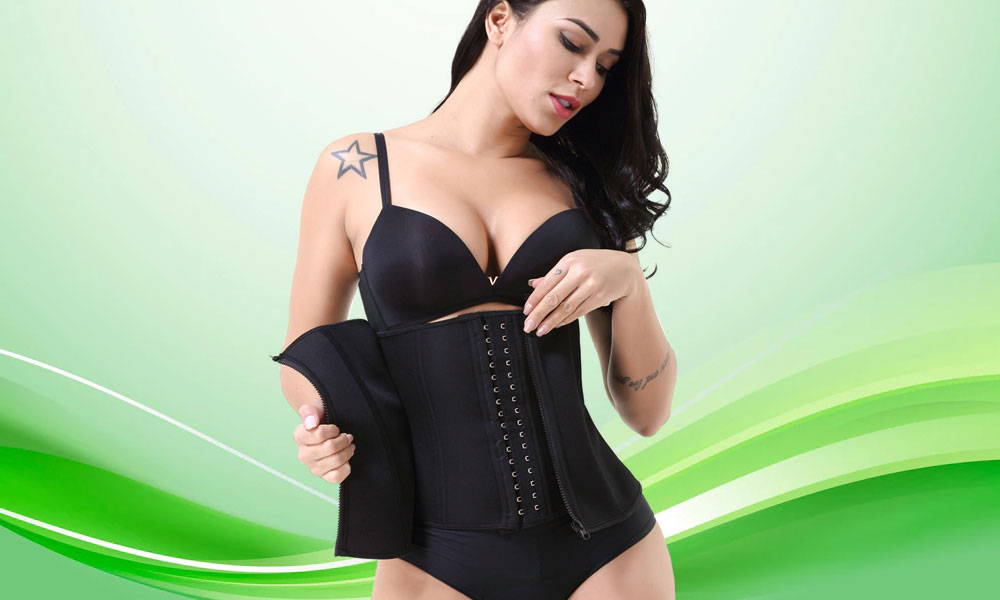 To maintain safety, it is important to learn how to put on a girdle properly. This helps to prevent damage to any parts of your body and speed up the beginner's stage. Take a look at our step by step guide to putting on a girdle below.
Begin by stretching out the girdle and widening the band as you prepare to put it on. In the same way you put on a waist trainer, stand straight and begin to wrap the band around your waist. Do this until it is properly secured, but just a little bit tight.
If you have excess or loose skin, try to get every piece safely into the girdle.
Next, take the outer belt and wrap it around your waist and the other section of your girdle. Ensure it is cinching your waist to create that ideal hourglass shape.
Depending on your body type and weight, that shape may not appear right away. As you continue to eat properly, workout and be consistent in wearing your girdle, you will see better results.
Lastly, we recommend small stretches or a stroll around the house to make sure the girdle is comfortable and not fastened too tight. And that is the best way to get your girdle on properly.
Summary - Is a Girdle Worth it?
Based on our research, girdles have been effective for centuries in helping women to lose and maintain their weight. It is also effective in helping to maintain a cinched waist and improve posture gradually. Because of its lightweight material, the girdle is also a manageable alternative for those who want to work out in their waist trimmer belt.
Add the benefits of improved back support, abdomen support, reducing the postpartum pouch and being super convenient and it seems like a win-win for us.
If you're on the market for a girdle or waist trimmer, we recommend taking a look at the Luxx Curves Fitness Belt to make your selection. Not to mention, they have a lot more waist trimming products that work for all body types.
Ready to get started on your waist trimming journey, get yourself a girdle today!