Shopping for clothes can always be a little unnerving, particularly when you just can't find something that fits you properly. The worst part is when you do find a piece that you like very much, but it either looks unflattering or just seems like it wants to strangle you.
Enter spanx shapewear – the solution to all of your problems. This piece of shapewear is very popular among celebrities, as it can efficiently hide those unflattering curves and make you look nice and smooth. And the best thing is that no one will notice it beneath your clothes.
Spanx products (or Spandex) started out as a stroke of pure random genius. In 1998 in the United States, Sara Blakely was getting ready for a party when she realized that none of her undergarments were doing her justice beneath her dress. So, she took a pair of scissors and cut the feet off a pair of control top pantyhose. The idea stuck because later, she came up with the Spanx brand – and the spanx revolution started from that point on.
Spanx is a type of shapewear that you use underneath your clothing, even skinny jeans and a t-shirt, and looks natural as they are always strapless and footless. The purpose of spanx is to smooth your trouble areas as they have a high waist, giving you support so that you may fit into an outfit that otherwise may not have worked for you.
Spanx works by constricting your body fat, pretty much as a corset does. Worn underneath the clothes, this bodysuit can create a seamless base so that you are no longer self-conscious of your body shape. For example, if you have a muffin top or a belly that is protruding a bit too much, then spanx is a great choice.
Are Spanx The Same As Waist Trainers?
Spanx are different from waist trainers in the sense that they do not have the same support. Waist trainers are thicker and were made to function pretty much like a corset whilst being seamless leggings. They are often steel-boned and were made so that they could "train" your waist to stay in a certain way.
With that in mind, shaper spanx are different, as they do not have that steel bone design. They look like pantyhose – albeit a slightly thicker kind. Since they do not have any boning, they don't provide as much support, nor do they offer results in the long run.
However, they are similar in how they can change the shape of the body when worn. But since spanx are more flexible, you get greater flexibility, and you do not feel constricted.
What Are The Benefits Of Wearing Spanx?
As they come in a variety of styles, spanx can fit everyone regardless of what they wear. Whatever your problem may be, there is a spanx equivalent that will help you solve that issue. Overall, here are the benefits of owning a pair of spanx.
Quick fix for going down a couple dress sizes.
Do you have an event for which you want to look fabulous, but you do not want to start exercising? Or you do not have the time for this? A pair of spanx are slimming should be able to help you go down a couple of sizes so that you can easily slip into that dress you could only dream of before.
Will immediately accentuate your curves.
You may have all the right curves – but if there is also something bothering you about your body, then your right curves won't be able to shine. A pair of spanx will smooth out the "wrong curves," accentuating the ones that you wish to show off.
For example, a spanx that is high-waisted and smoothens over your abdominal area will help you accentuate your bust as it hides your belly, it also still leaves room for a nice bralette as they are open-bust. On the other hand, a pair of spanx that goes over your hips should help you hide your muffin tops, making your bottom look rounded and more defined.
The many different styles means you can get very specific compression.
Perhaps the best thing about spanx is that there are so many different options to choose from. Do you only have a problem with your abdomen? You can get a waist cincher for that. Your bottom and thighs are problematic? Capris spanx could help you solve the issue. Your whole body is the problem? Full-body suits come to your service. You just need to figure out your needs.
What Are The Cons Of Wearing Spanx?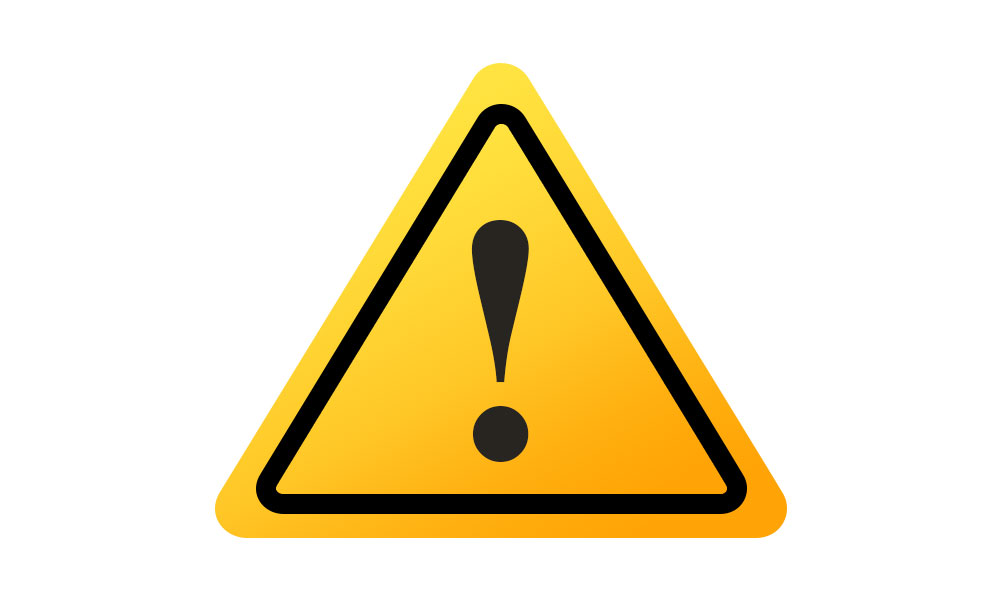 There are many advantages to wearing spanx, but there are also some drawbacks you should be aware of. None of them are often a deal-breaker – and most importantly, not every person may feel them. One may consider them as "side effects," as every other woman may or may not experience them.
They can upset your stomach and cause acid reflux.
You may love the way the spanx makes your body look in those form-fitting clothes, but if you squeeze and press at your stomach every day, you can cause some less convenient side effects in the form of acid reflux or mild tummy aches. This is why you need to give your body a breather now and again.
They won't do anything for you in the long run.
Unlike waist trainers, exercising, or other tactics to change your body shape, spanx will not give you any results in the long run. All they will do is temporarily change your shape while you are wearing them. Once you take the spanx down, your other shapes will still be there.
Spanx can affect blood circulation, causing numbness in some body parts.
Shapewear not only constricts your body, but it can also leave indentations in your skin – which may eventually affect your blood circulation. As a result, you may end up feeling some numbness in certain parts of your body.
This shapewear can trap sweat and cause rashes in some women.
Spanx is not as breathable as other types of clothing are. In their attempt to give you that shape that you desire, they may end up trapping the sweat and causing rashes on your skin.
They tend to be pricey for something that doesn't have long-term effects.
Spanx is effective in giving you the shape that you desire in that exact moment. However, for a product that only gives you a quick fix and does not help you in the long run, it is still quite pricey. You will have to give up quite a lot from your pocket for just one pair.
It can cause gas and bloat.
Just like with acid reflux, if you wear the spanx every day, it can lead to bloating or gas. When you wear constricting garments, the digestion gas and the air you swallow while eating or drinking water have no way of escaping. Because they slow down the normal movement of your gastrointestinal system, they may lead to a variety of embarrassing issues.
They tend to roll down and/or ride up.
Depending on the spanx that you are wearing as well as your body shape, it may rise up or roll down from its place. This might be slightly inconvenient, as you will constantly have to adjust your spanx.
Waist Training For Long Term Results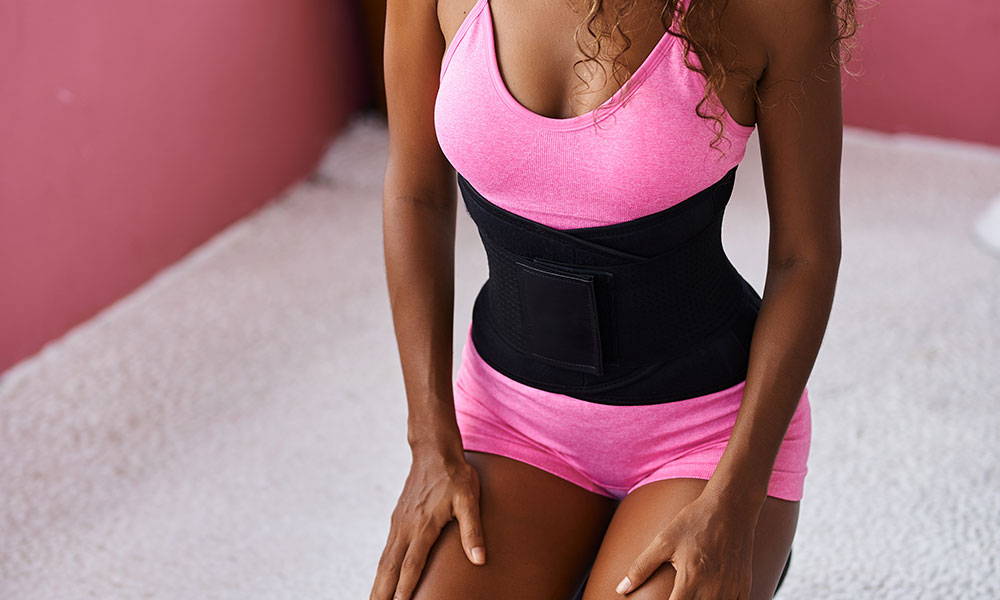 If you wish to get long-term results on your body-shaping journey – something that you cannot do with spanx – then you might want to consider adding waist training to your routine. Here are the benefits that you may reap if you use waist training in conjunction with exercising.
One benefit of wearing a waist trainer with your activewear is that it improves your posture. Since it gives you extra support, it will prevent you from slouching – and therefore, making you stand tall and proud. You may get this effect from spanx as well, but the support offered by your waist trainer will be more corset-like.
Achieve dramatic hourglass curves.
When you put on the waist trainer, you will notice that your waist changes visibly through the sculpting. Your muffin top is pressed down, your waist goes down a couple of inches – and if you use it during exercise, you may turn those temporary results into something permanent.
Use our Waist Trimmer Fitness Belt for even more dramatic results.
By wearing our waist trimmer fitness belt, you may end up having even more impressive results. Plus, even if your goal is not exactly to lose weight or to train your waist (although it might help you with that), this fitness belt should give you the proper form for you to exercise safely. Also, it is breathable and latex-free, making it a good choice for women prone to allergies.
If you are looking for quick fixes and long-term results that resemble Kim Kardashian, then you might want to consider wearing spanx beneath your clothes, take a look on Amazon's hosiery section for these. However, they do not provide long-term results as waist trainers do.
Waist trainers are slightly tougher and more supportive. So, when mixed with physical exercise, they can bring your waist into that shape that you always dreamed of and that will allow you to wear any dress you like.