When a lot of women consider their ideal body shape, they don't just want to get rid of stomach fat, especially for a postpartum body. They would also like a small and shapely waist, with a nice waist to hip ratio.
However, this is a bit tricky to attain by exercise alone. In fact, core exercises can actually make it worse. They can make the muscles on the sides of your hips bigger and appear wider, giving a 'boxier' waist.
This is where waist training can really help. It shapes your waist by 'training' it and encouraging your body to assume a more 'hourglass' shape.
What is a Waist Cincher Belt?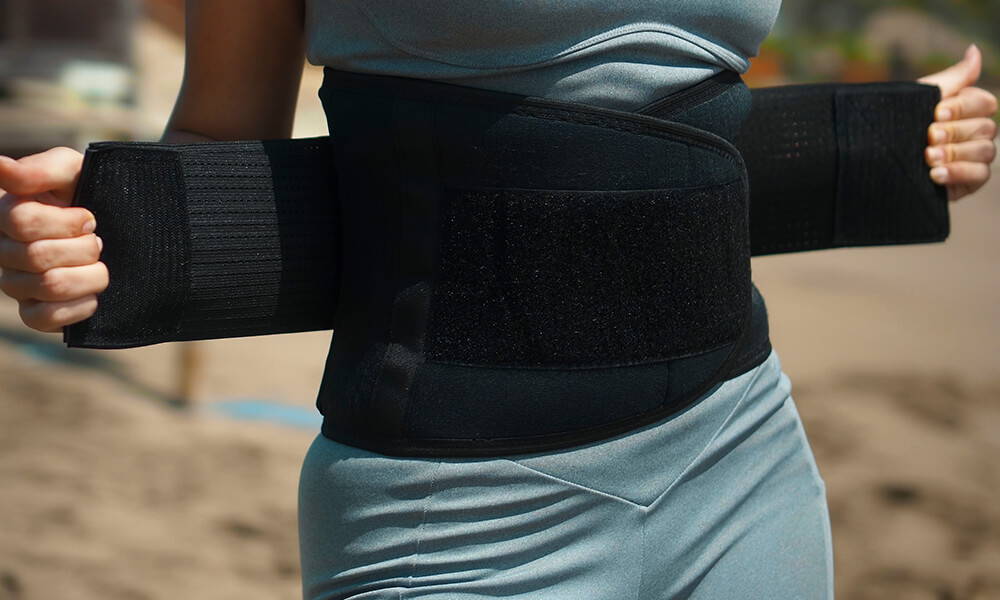 A waist trainer cincher belt is an adjustable slimming sweat belt that is worn around the waist, that physically holds in your waist and makes it look smaller. This could be something you wear in your day to day life or something that is worn during exercise such as at the gym.
The cinching ability of these belts don't just give you a snatched waist. They also help your posture during physically intense exercises such as cycling or weight lifting.
Waist cincher trimmer belts are often made from synthetic materials like neoprene or nylon, and have small plastic bones to help withstand pressure from your body fat.
Waist Cincher Belt vs. Waist Cincher - What's the Difference?
A waist cincher is a garment that is designed to give you a smaller waist . These are similar to corsets/corset cinchers, but are not as constrictive, more flexible and easier to put on. Waist cinchers wrap around your waist and hold in the body fat around your waist, making your tummy look smaller and flatter.
Waist cinchers can be in the form of shapewear, where the results are temporary. That is, the waist cinchers only give you a slimmer, flatter tummy while you are wearing it. Once you take it off, your tummy control is back to normal.
This is a great option if you just want your waistline to look good and fit into that glamorous dress at a dinner or night out. Waist cinchers are getting quite popular these days, so you may have noticed them being advertised on Instagram or Facebook.
They've recently soared in popularity for weight loss, thanks to celebrities who swear by them. The most famous one being Kim Kardashian, who is famed for her voluptuous hourglass figure. She has always sworn by waist cinchers, and even has her own line of shapewear called SKIMS.
However, as mentioned, the results are temporary and doesn't do much to shape your waist in the long-term. This is where you have waist trainer corsets, which are sometimes confused with waist cinchers.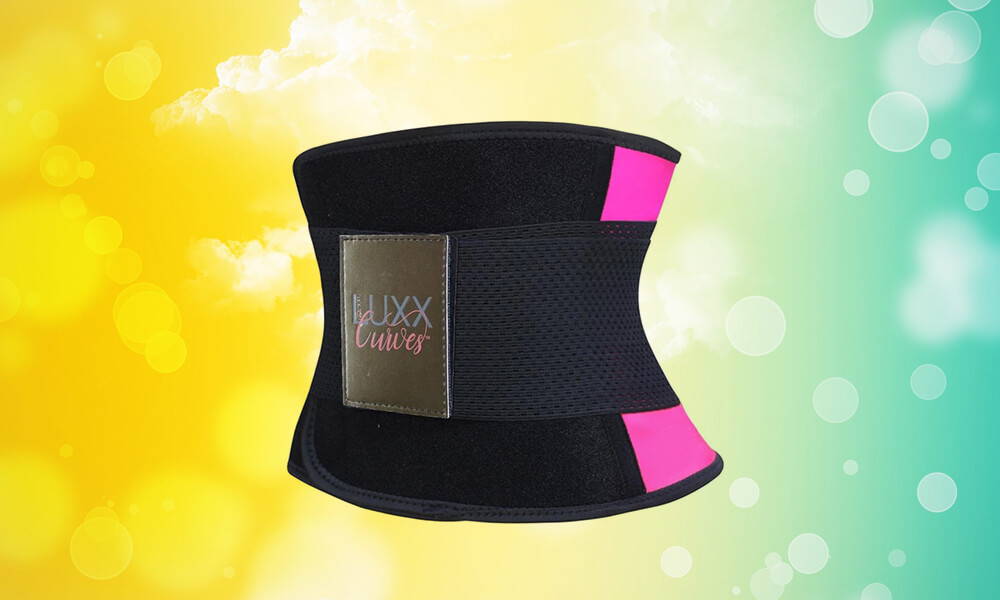 Waist trainers are far more sturdy and effective than waist cinchers. Our waist trainers at Luxx Curves are designed to give you long term results.
They are worn for several hours during the day, during which your waist will gradually change its shape over the course of several weeks. They shape the fat around your core, so that it assumes an 'hourglass' or Coke bottle shape. While the results are more gradual, they are more permanent than waist cinchers.
Waist trainers often have plastic or flexible steel boning that form a strong 'skeleton' that can hold in your body fat. This is then covered in a strong, durable but comfy fabric.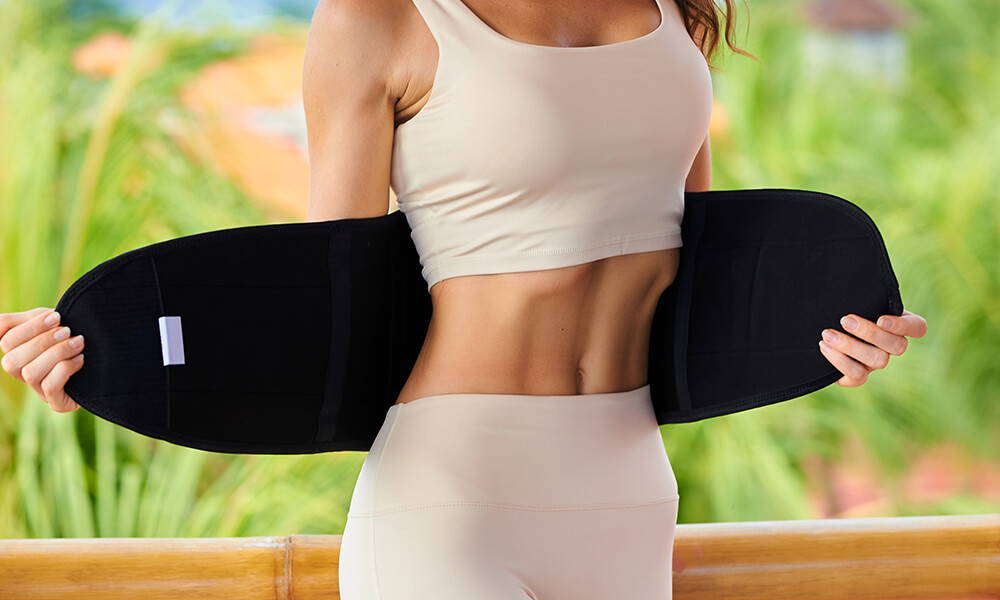 Unlike waist trainers, waist cincher belts/tummy trimmer belts are only designed to be worn for short periods of time—usually at the gym or during physical exercise. Unlike waist trainers, waist cincher belts are far more flexible and easier to breathe in.
They don't have the rigid plastic or steel bones that you find in regular waist cinchers. This allows a greater range of movement, allowing you to bend, twist and stretch during exercise.
They often have simpler fastening mechanisms, so that they can be put on and taken off easily at the gym or on the go. They also don't cover the entire torso, unlike waist cinchers.
Waist cincher belts (different from corset belts) have other functions, apart from cinching in the waist. They offer support to the lower spine and help maintain proper form during strenuous exercise. They may also help to burn more fat in the midsection by increasing the temperature around the waist, and therefore causing you to sweat more.
Tips For Buying The Perfect Waist Cincher Belt
Waist cinchers and shapewear can be a big investment, since you will be using them for a long time. So, you want to make sure you consider a number of aspects before buying them.
Here are a couple of things to consider before buying a waist cincher belt:
If you are planning to wear your waist cincher belt regularly during intense workouts, you really need to think about the material. You are going to be sweating a lot, and not all materials can tolerate that in the long run.
Your sweat doesn't just contain water, it also contains salts that can damage certain fabrics. Additionally, you will also be twisting and turning a lot with your fitness belt, so the material needs to be sturdy but flexible. Here are the things you need to look for in a material:
Flexibility—material should be strong but not stiff.

Durable

Lightweight

Moisture-wicking, so that it doesn't trap sweat

Breathable

Doesn't trap heat
The best materials that fit all these criteria are synthetic fabrics like nylon, polyester and neoprene.
You are going to be focusing hard on your workouts at the gym. So, you really wouldn't want your fitness belt to dig into your body and cause unnecessary distractions.
This usually happens when the belt is poorly designed. Look for good design features, such as removable bones and breathable fabric at the back for back support.
With anything that is compressing your waist, you really want to ensure that you have the right size. Otherwise, it will either be ineffective if it's too loose or make it hard for you to breathe if it's too small. With fitness, there really is no 'one size fits all'.
How you fasten the waist cincher is important because you want to be able to put it on quickly and take it off quickly when you're on the go. Avoid fasteners like 'hook' and 'eye' or laces as these will take ages to fasten the belt.
The best fastening for waist cincher belts is Velcro. It is easy to wrap around your waist, and you can adjust the tightness to fit your perfectly.
Whether you use your waist cincher belt regularly or not, you still want something that will last a long time and bring you the best value for money. For a belt that uses breathable, moisture-wicking materials and Velcro fastening, $30-$60 is a good price range.
Why should I wear waist cincher belts?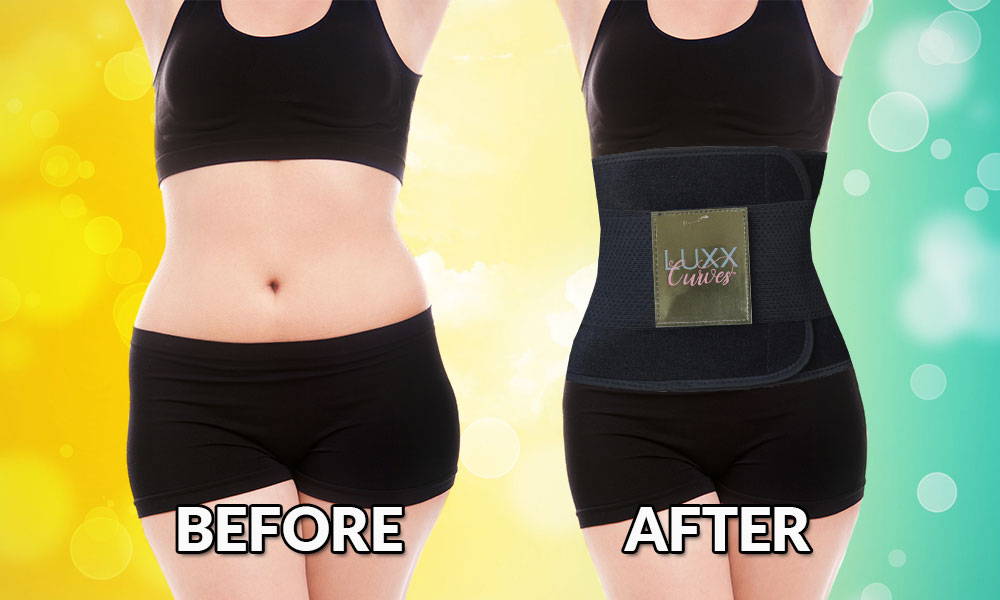 Waist cincher belts don't just help to make your waist smaller, it also shapes your waist. Considering that most of us have belly fat around the midsection and hips, it is hard to shape this fat with just exercise.
You can't spot reduce fat or shape it to how you want it by exercise. You can only tone the muscles underneath that fat with exercise. This is why waist cinchers are great. Since fat takes the shape of whatever contains it, a waist cincher will help shape this fat around your core—giving you a shapely silhouette.
Waist cincher belts are also great for those recovering from major surgery or for those that have just given birth. After birth, your core muscles 'separate' temporarily, so that your waist looks wider. This is called diastasis recti.
Wearing a waist cinching belt can be a great way to reduce this effect, as it physically constrains your abs from the side. It can also help contain any fluid accumulation or swelling in the midsection.
Waist cincher belts are also great for those that are new to waist training. If you don't want to try a full waist trainer, you can try wearing a waist cincher belt first to allow your body to get used to it.
The Best Waist Cincher Belts: Our Top Recommendations
Based on the above factors, here we have rounded up some top-selling waist cincher belts on marketplaces like Amazon.
#1 - Luxx Curves Waist Trimmer Fitness Belt (Best Waist Cincher Belt)
The Luxx Curves Waist Trimmer Fitness Belt was designed for the avid (and busy!) gym rat. It is perfect to wear during squats, deadlifts and other weight lifting exercises.
It wraps around the waist nicely, offering support for your core and spine. It helps you maintain proper posture and form during critical exercises, reducing the risk of injury and discomfort. In addition to providing support, the belt also encourages your body to sweat more in the midsection, which will burn extra calories.
With double Velcro, it is super easy to put on and take off. The Velcro also means you can adjust the tightness of the belt to exactly how you want it.
There are removable bones at the back, so that you can take them off if they're uncomfortable. If you do keep them on, the bones offer extra support for any lower back pain and core.
It is made from stretchy, comfortable neoprene and nylon that wicks away sweat, lightweight and breathable at the same time.
The best part about this waist cincher belt? It comes in an impressive eight sizes—ranging from a waist size of 20 inches to 45 inches! So, whether you are petite or plus-sized, you are all included in this fitness journey.
#2 - VENUZOR Waist Trainer Belt
This is one of the top selling waist trimmer belts on Amazon, and with its economical price point, it is easy to see why. However, it's important to keep in mind that price doesn't always reflect quality!
The design is very similar to the Luxx Waist trimmer belt, with acrylic bones and Velcro for easy wearing and removal. It is also made from Neoprene and polyester, which are both lightweight, breathable and moisture-wicking.
The problem is, however, that it doesn't offer a wide range of sizes like the Luxx Curves waist trimmer belt. The Luxx Curves belt comes in eight different sizes, while the VENUZOR one only comes in five.
VENUZOR only offers this belt for those with a waist size of 23 inches and upwords. Luxx has a much wider range, with the smallest waist size being 20 inches. So, if you are petite and you want a bit of shaping, the Luxx waist trimmer belt will suit you better.
#3 - HOPLYNN Waist Trimmer Belt
This is another top-selling waist trimmer belt on Amazon. It has a very economical price point, so it's good for those on a budget.
Like the others, it is also made from Neoprene. However, the Hoplynn waist trimmer belt uses 'eye and hook' loop closure and a zip on the inner band. The outer band has Velcro.
As we mentioned, 'eye and hook' closures are not very ideal because they can be time consuming to put on. The zip also has the potential to break if there is too much pressure on it.
It also means that you can't take it off quickly during an emergency. Overall, if you are in a hurry or on the go, this is not the most ideal waist trimmer belt to bring to the gym.

Another downside is that there are only five sizes to choose from. GET FITTED today to find a waist cincher belt that fits you PERFECTLY. The smallest belt is for a 28-inch waist. So, this is again, not the best option for those that are petite.
Waist Cincher Belts Summarized
Waist cincher belts are an amazing addition to your gym bag, the pricing is varied and their accessibility is excellent. Firstly, they offer support for your core and spine. This prevents you from hunching and encourages you to maintain a straight spine during difficult weight training exercises.
Having a fitness belt wrapped around your waist, it can increase the temperature around your core, burning more calories. Before buying one, pay attention to the material and design of the belt. The material should be lightweight, moisture-wicking and breathable.