If you've been on the hunt for any type of shapewear, waist trainer, trimmer or girdles, then you'll realize that there are many options to choose from. Every smart buyer considers their options, but with a level of obscurity surrounding a lot of these brands, how do you know which one is best for you?
Here at Luxx curves, we pay attention to the needs of our customers, to see if there are other brands providing services we may need to incorporate. Today, we'll be doing a quick review on Tissini Shapewear, to see if it measures up to other shapewear brands on the market. Hopefully, it will also help you to decide if this brand is ideal for your needs.
What is Tissini Shapewear? (Our Review)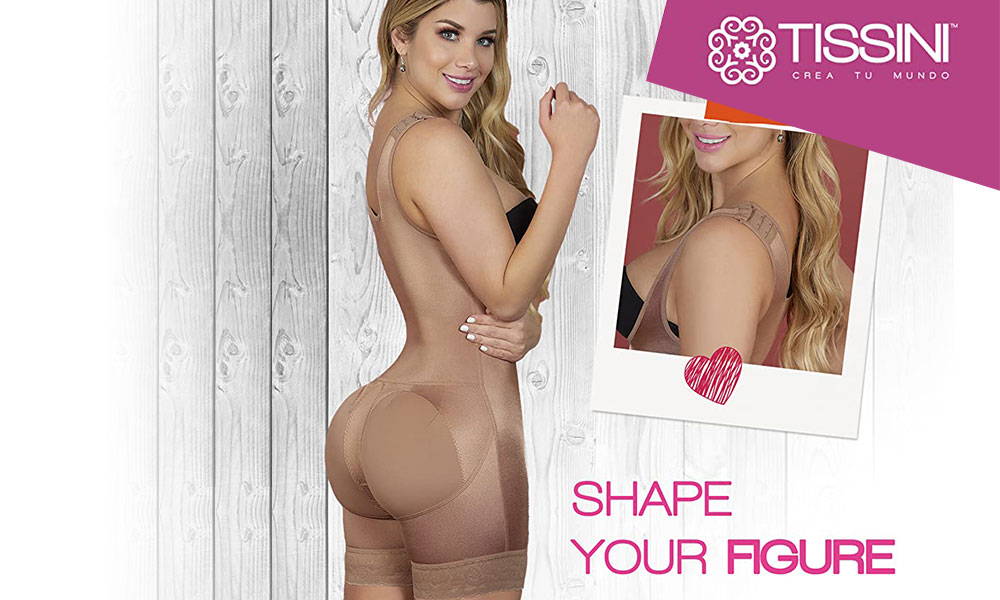 According to their website, Tissini shapewear is a brand that provides a wide variety of shapewear products such as girdles, waist trainers and fajas to their majority Latina audience. Their main objective is to "highlight and shape the curves of women" through their girdles.
Their fajas and girdles are apparently ideal for daily use, as well as for postoperative and postpartum recovery. This is why they highlight that their girdles and fajas are created with high quality fabrics and materials, to sculpt the waist , reduce abdominal fat and enhance the butt.
Let's take a look at some of their most popular claims as it concerns weight loss, and enhancing the body.
Durable, High Quality Fabric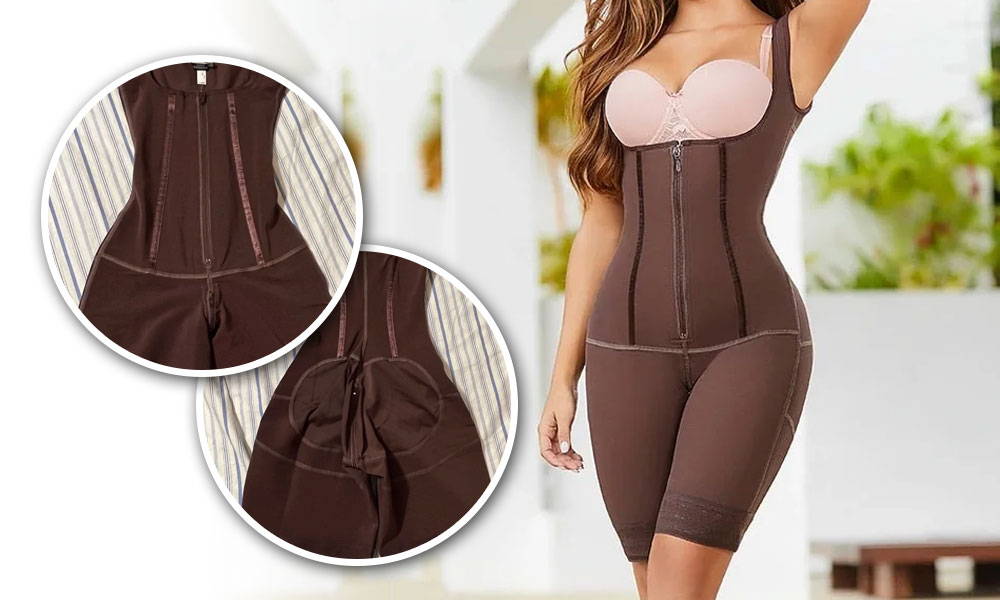 According to their website and Amazon page, Tissini shapewear offers fajas and girdles only made with high quality and durable materials. Because of this, they are supposed to not only enhance, but also mold the body and even come in seamless and invisible variations.
Their main boast is their high compression Powernet fabric which is said to provide support and extreme tummy control. This helps in reducing the waistline and achieving the goal of a tinier waist. Their shapewear is also constructed with 4 or 5 levels of high quality clasps to prevent rolls, and to maintain that compression and a proper posture. In addition to this, they also give you the option of choosing a waistband with or without adjustable straps, depending on your lifestyle.
Lastly, their products are said to be comfortable to wear on the bare skin, and should even improve skin quality with their new copper yarn fabric. Instead of causing irritation, it should improve the appearance of the skin by activating collagen production and reducing the appearance of stretch marks. Their nylon is said to be cool to the touch, to maintain freshness in the skin.
Original Colombian Shapewear
Another reason why Tissini has become so popular is because they boast original Colombian shapewear that is supposed to be more durable than other brands on the market. This shapewear is also believed to be one of the best types of waistbands to complement exercise, and speed up weight loss.
Because of their thermal control, they increase perspiration to help you get rid of that excess water weight, and also have special qualities to eliminate toxins. They boast that their fusion of materials is better than others because they use Colombian fabrics, instead of latex and neoprene like other waist training brands. This original Colombian shapewear is supposed to be friendlier to your skin, and be more effective at weight loss.
Many different types of Shapewear
Much like other waist training brands, Tissini shapewear has a variety of different types of shapewear that seem to be ideal for all different types of patients. Their traditional waistbands are hir most popular product, as it helps to compress the abdomen, while enhancing the butt and the bust. In this way, it creates that perfect hourglass shape.
They also have Post-surgical and post-partum waist trimmers and girdles that aid in recovery, and even supposedly speed up the recovery process. Specifically, these types of girdles help to provide abdominal support, and help the skin and muscle to adhere to each other after an intense operation. Sounds familiar doesn't it? That's because it is similar to many other forms of shapewear on the market. From shorts to vests to seamless and invisible varieties, Tissini Fajas seem to cover them all.
What do their clients think? Let's talk Reviews!
So far, we've looked at how great the Tissini fajas seem to be, but one missing piece is the actual reviews from clients that have used this product.. Unfortunately, their website or Amazon page doesn't provide much information, so we had to search the web for some reviews. Let's first dive into the negative reviews, then we'll see what the positives are.
It's very bad quality! and they don't make brasier changes! - Facebook Reviewer
Oops, seems like someone is unhappy. It seems that despite their quality Colombian products, their material is not very durable or high quality at all. It could be a defective product, but the Tissini team is yet to reach out to this reviewer regarding her faulty product.
"This is a scam… Your girdles are thick and carded, your pants so tight your legs make your vagina hurt, and you can't walk comfortably... They squeeze it to get a line they say.. but it shouldn't be. the bodies and the lace sleeves are so rough and low quality" - Facebook Reviewer
It seems that the low quality products are a trend for many of these reviews, which must be disappointing for their customers. The rest of the review may be caused by a sizing issue however, but low quality products will leave any customer infuriated.
We want to give you an honest perception of Tissini, so let's take a look at some of their positive reviews.
"They help you shape your body which is a good material and are very beautiful and there are many different designs" - Facebook Reviewer
This customer loved their numerous designs, and the material used to make their products. With so many negative reviews regarding bad quality, we're happy to see one talking about great quality products for a change.
"The carving girdles are very good and warm just like the carving shirts" - Facebook Reviewer
Another customer has experienced great quality products and great results from using their products, and we're genuinely happy for them. We suppose it's a hit or miss when you order from Tissini, but to us, it doesn't seem worth the risk.
How do Luxx Curves Waist Trimmers compare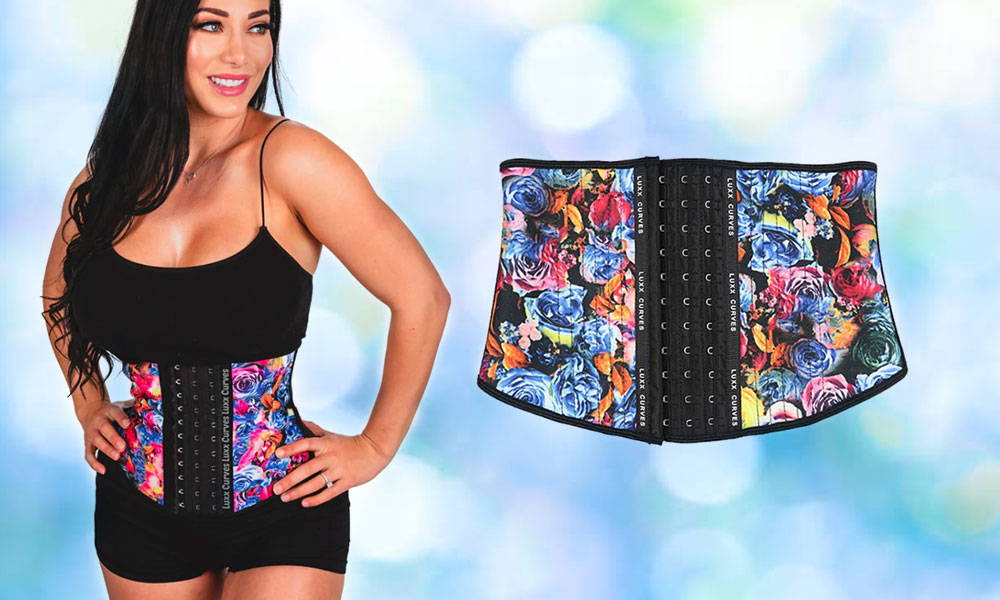 If you're at all familiar with our product range, you can see there's a big difference between our range and the Tissini line of products. Our Luxx Curves waist trimming and shapewear line are made of top quality materials that are durable and long lasting. With our products, you don't have to worry about thin material or ripping after one wear.
Our products also come in a wide range of colors, shapes and sizes, with our most popular waist training line being available with extenders to make sure you get the perfect fit. You won't have to worry that our product will cut circulation in the leg as long as you choose your size.
Ultimately, the Luxx Curves line of products would prove to be more effective, simply because it was constructed with more modern materials that have proven to be more durable than others.
We hope this review gave you an honest view of the Tissini line, and empowered you to make the best decision for you.