At Luxx Curves, we like to doff our hat to other leading waist training brands on the market. So if other sports research brands have caught your eye and made you 'add to cart', don't worry; we won't hold it against you. After all, it's best to consider all of your options to make an informed and educated decision when choosing the right waist trainer for you.
This is the very reason why we have started releasing a few straight-shooting no-frills reviews on some of the most well-known waist training brands out there. Today we've chosen to look at the Sweet Sweat waist training range, which has steadily grown in popularity over the years with men & women who want to get their sweat on!
Sweet Sweat Waist Trimmer Claims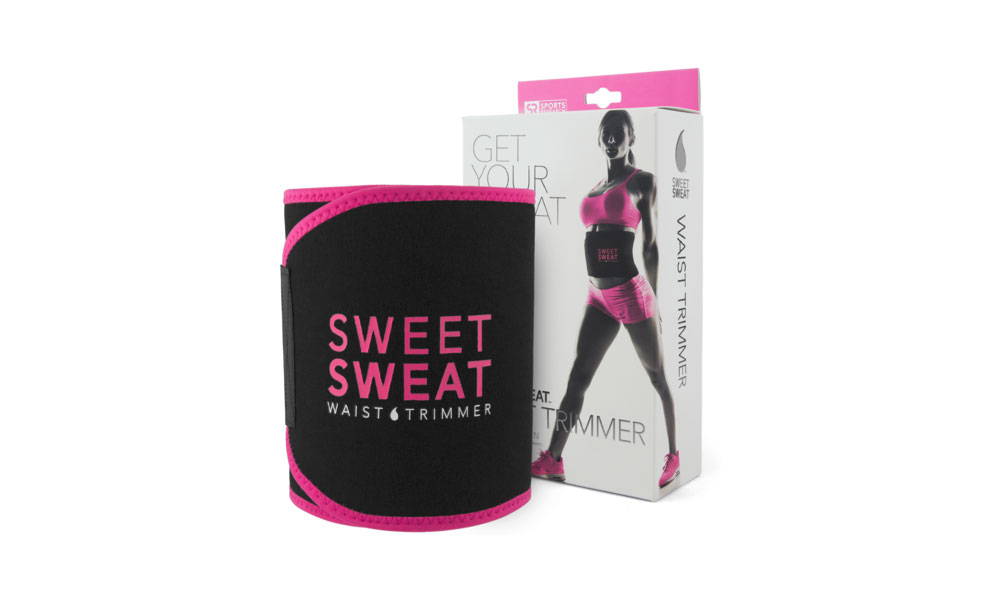 As this is a straight-shooting review, we can really only go on what the brand tells us and of course what users have to say about their products and effectiveness. To get started, we're going to take a look at their claims and what makes Sweet Sweat waist trainers who and what they are - amazing fat burners.
Similar claims to all waist trimmers.
If you scrutinize the Sweet Sweat marketing campaigns, you will find that they make very similar claims to most other waist training brands and sweat belts out there. First and foremost, they are designed to increase weight loss (beyond water weight) by creating a thermogenic effect to be the ultimate way to burn fat. This means that it increases your core temperature while wearing the waist trainer, which boosts metabolism and helps the body burn belly fat faster.
In addition to this, the brand claims their trainers offer reinforced compression thanks to their hook and loop closures. The company claims that the waist trimmer is designed to contour to your body shape, and we are pleased to see that they recommend not wearing it too tight.
Many different types, colors, and sizes of trimmers.
When shopping for a waist trainer with Sweet Sweat, you will notice that the company offers various colors and sizes to choose from in their trimmer range. A quick look at their website shows us that their waist trimmer range offers natural colors, neon colors, matt colors, and pro-series colors to choose from.  
Natural colors:
| | | | | |
| --- | --- | --- | --- | --- |
| Quartz | Stone | Clay | Terra | Sand |
Neon colors:
Matt colors:
Pro-series colors:
| | |
| --- | --- |
| Black & Pink | Black & White |
How does this compare to the Luxx Curves range? As you may well know, Luxx Curves offers patterns and solid colors to choose from in the waist trainer range - but this isn't the range you would wear to the gym. When it comes to the gym-friendly Luxx Curves Fitness Belt, it's available in black and bright pink.
We noticed when comparing the Sweet Sweat styles and sizes that it's pretty limited compared to the Luxx Curves range. Below is a look at the sizing chart for Sweet Sweat Waist Trimmers.
Sweet Sweat Waist Trimmer Sizes
Small (for 33" waist) 35" x 8"
Medium (for 38" waist) 41" x 8"
Large (for 44" waist) 46" x 9"
Extra Large (for 49" waist) 51" x 10"
Sweet Sweat advertises that their waist trimmers offer neo-sweat technology. However, on doing a bit of investigation, we suspect that this simply means that the waist trainer consists of neoprene and that there's no actual technology involved.
That said, the Sweet Sweat Waist Trimmer is made of extra-thick neoprene that's free of latex. This is what enhances the user's sweating experience. For added comfort, the inner grid lining is designed to repel moisture absorption while at the same time deterring bunching or slipping of the waist trimmer while you are working out, anti-slip is particularly important.
Reinforced trim and lining.
One of the biggest perks of a Sweet Sweat Premium Waist Trimmer or Sweet Sweat Workout Enhancer is that it seems to have been designed with quality and longevity in mind - at least, that's what their marketing approach is. Each waist trimmer has a reinforced trim and lining, thus strengthening the item, ensuring it can withstand cleaning, and remaining snug-fitting and comfortable to wear, even a few years down the line.
What Do The Critical Reviews Say?
If you have a bit of time available and look at the Sweet Sweat customer reviews out there, you will likely be impressed at the quality and accessibility. It's not uncommon to see glowing reviews but it's also good to be well aware of the negative reviews out there too.
"This is the most irrelevant piece of material I've ever seen. It provides no support, has no structure and barely covers the midsection." - Amazon reviewer
It seems that sizing might have been the issue here. As the range only offers small, medium, large and extra-large options without taking into the figure variations of different people, it could be that the brand is missing the mark on size. When it comes to the item having "no support or structure," it could be that the Sweet Sweat range doesn't include steel bones. That said, neither do the Luxx Curves range as bendability and flexibility are essential for a belt used while exercising.
"0 stars for the actual item. Wasn't flexible and it torne on the first pull to make it tide on my waist. I received FULL refund. And a new one. New one didn't make it out of the bag since I had purchased another brand by then." - Amazon reviewer
The waist trimmer tearing on the first wear is a surprising one for us. This can only speak to the trimmer's quality and durability, which we thought Sweet Sweat took seriously, especially with their reinforced trim and lining.
"It ripped the second time I used it."
Yikes! This is another review that speaks to the possible poor quality of the waist trimmer. Unfortunately, it could be a case of the wrong fabrics used in the manufacturing process.
What Do The Positive Reviews Say?
Of course, it's not all bad reviews! There are plenty of good reviews on the market that speak highly of the Sweet Sweat range. Below are three top positive reviews that caught our eye.
"I got a medium. I am 170lbs and a little thick in the middle (i'm working on it) and this fits me great. I really makes me sweat a lot and takes my workout to the next level. The inches are really coming off around my waistline."
This positive review is vastly more positive than the negative reviews. At least we know the waist trimmers work!
"It is very soft and comfortable to wear while exercising. I only wear it when I exercise. I wish I had gotten size S because the M is a little bit too big on me. I am 5"4' and 137 lbs. size small would be perfect but overall I like the belt. I had baby number 2 and I am trying to lose baby weight now and I think with this belt I will achieve my goal quicker."
As you might notice in this review, the Sweet Sweat band seems more suited to wearing in the gym. If you're looking for a daily use waist trainer to wear to work or around the house, you might want to invest in a Luxx Curves Waist Trainer!
How Does The Luxx Curves Waist Trimmer Fitness Belt Differ?
By now, you're probably wondering how the Luxx Curves Waist Trimmer Fitness Belts compare to Sweet Sweat Waist Trimmers. When you place the two products side by side and compare the features and details, you can quickly see where the two products differ. Let's check out how the Luxx Curves Waist Trimmer Fitness Belt differs from the Sweet Sweat Waist Trimmer below.
Made of similar materials.
While the Sweet Sweat and Luxx Curves products are made from similar materials, they are not identical. The Sweet Sweat product is made from neoprene and velcro, whereas the Luxx Curves product is made from 80% neoprene, 20% nylon, and of course, velcro.
Our mesh backing allows for breathability.
The Sweet Sweat range seems entirely focused on increasing core temperature and sweating. That's the basic norm with most waist trainers, but it must be noted that while Luxx Curves Waist Trimmer Fitness Belts are designed to boost thermogenic activity and make you sweat it out, they are also designed with a mesh backing that allows for breathability. Naturally, you want to sweat it out without overheating or becoming too uncomfortable, and that's something that Luxx Curves products make possible.
Reinforced, especially for deadlifts and squats.
The Luxx Curves Waist Trimmer belt is designed with the gym rat in mind. Whether you like to take it easy at the gym or go all out and do as many hardcore deadlifts and squats as you can, when you've got a Luxx Curves Waist Trimmer Belt on your side, you can maximize your workout and cardio results.
The Trimmer Belt has been designed to act as a compression binder and offer extreme lumbar lower back support, and to do that; it is well reinforced for the best possible strength and durability. The Luxx Curves Waist Trimmer Fitness Belt will not tear or fall apart after a few uses - definitely not!
Our belts go all the way up to 3XL.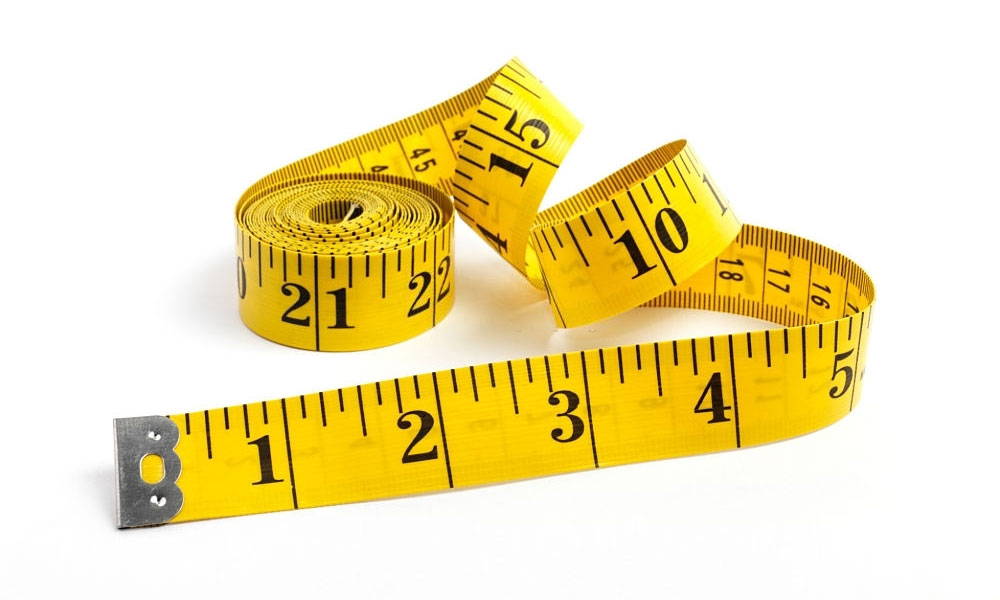 Luxx Curves knows that every girl deserves to enjoy the results of waist training, and that's why our range extends far beyond the regular small, medium, large, and extra-large sizes. You already know that we offer short, medium, and long torso options in our traditional waist trainers and our exercise-friendly Waist Trimmer Fitness belt; you can expect to find the following sizes.
| | |
| --- | --- |
| Size References | Waist Measurements |
| 2XS | 20-22 inches |
| XS | 23-24 inches |
| S | 25-27 inches |
| M | 28-30 inches |
| L | 31-34 inches |
| XL | 35-37 inches |
| 2XL | 38-40 inches |
| 3XL | 41-45 inches |
Our sizes don't discriminate! There's a waist trainer at Luxx Curves for everyone!
While there are some mixed reviews out there on the Sweet Sweat range, it must be noted that they seem to have several (or many) happy customers. We believe that the Luxx Curves range offers more versatility, and of course, our range offers a lot more when it comes to sizing than Sweet Sweat, any size is important from xxs to xxl. Hopefully, this review gave you a bit more insight into one of the leading waist training brands on the market!