Looking to be the best version of yourself can be a tricky thing to do. The best way to do that is by having a great understanding of our body shape. Part of that is knowing whether you are long-waisted, short-waisted, or proportioned.
What Does It Mean If You Have A Short Torso?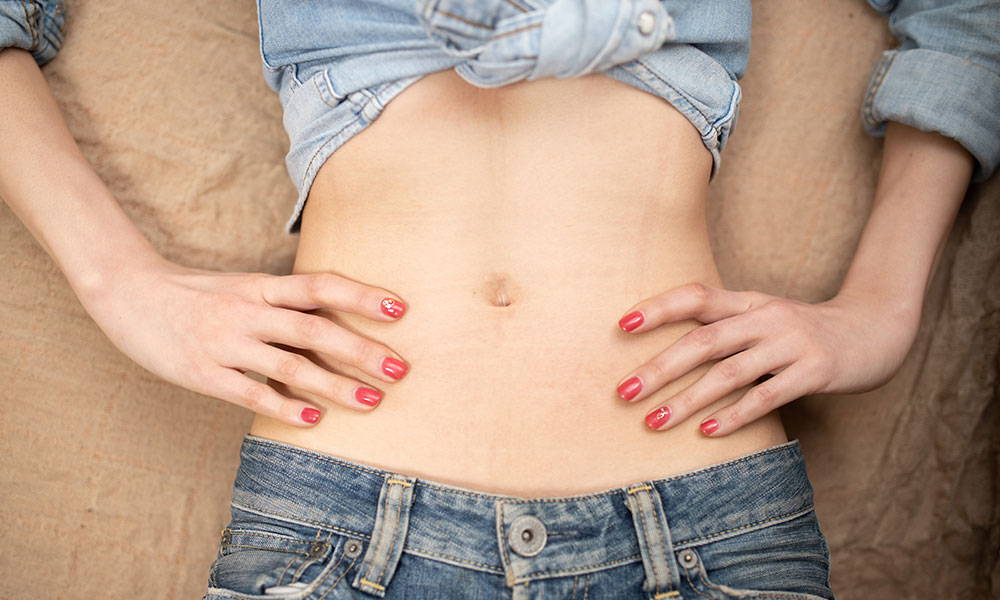 If you are short-waisted, that means you have a short torso or a short upper body. You don't have a lot of space between your waist and your chest. If you are long-waisted, you have a long torso or a long upper body, and the distance between your abdomen and chest is not balanced. While if you are proportionate, the space between your stomach and chest is good enough.
To find out if you have a short torso, measure your upper body. The general rule on measuring your waist is by using your hands. Take one hand and place it underneath your bust and place your second hand below it. If your belly button is just right below your second hand, it means you have a proportionate body. If it's anywhere below, that means you probably have a long torso, but if it's above that, then you have a short torso.
Knowing if you have a short, long, or proportioned torso doesn't make you less of a human. It's good that you know your body type, shape, and torso length. This way, you get to know how to dress for your body.
Can I Still Wear A Waist Trainer?
Absolutely!
Wearing a waist trainer with a tank top is a game-changer regardless of your body type or torso size. If your goal is to enhance those beautiful curves and achieve that hourglass body then dive into the hype of wearing a waist trainer. Many even use it to help with back support in order to improve posture or to improve your postpartum body.
Do I Need A Special Waist Trainer?
If you have a short torso, you should wear a waist trainer, waist cincher corset, or waist trainer corset, whichever you prefer to call it, according to your torso size. Luxx Curves' waist trainers are high quality and have made shapewear, or body shaper, for everyone with short, medium, and long torso body types.
But before deciding on choosing any short torso waist trainer, measure your torso size using the Luxx Curves' way. To do this, prepare your measuring tape; if you're naturally petite and don't have belly fat, measure from your side. Start measuring under your bust down to wherever you want the waist trainer to end. So if you want your waist trainer to start under your bust, others called it underbust but you get it! Anyway, that's where you're going to start straight down your body. If you have belly fat, measure from the middle of your body going down and around that so the waist trainer will cover it.  
Remember to consider comfortability and if it's breathable. Also remember how your body reacts in natural latex, some skin reacts badly to latex waist trainers but no worries! Luxx Curves have waist trainers that are cotton lined. If you choose for the length to stop under your belly or at your pelvis, that depends on you. If you sit for a long time, avoid measuring down to your pelvic area, as this will cause discomfort.
Check out their sizing chart to follow the step by step process on how to measure yourself correctly or you can take their quiz to know which waist trainer works best for you!
Choose a short torso waist trainer if your torso measurement is between 7"-10". Go with medium torso if you're between 11"-12.5" and finally, long torso if you're between 13"-16" long.
It's best to use our short torso waist trainer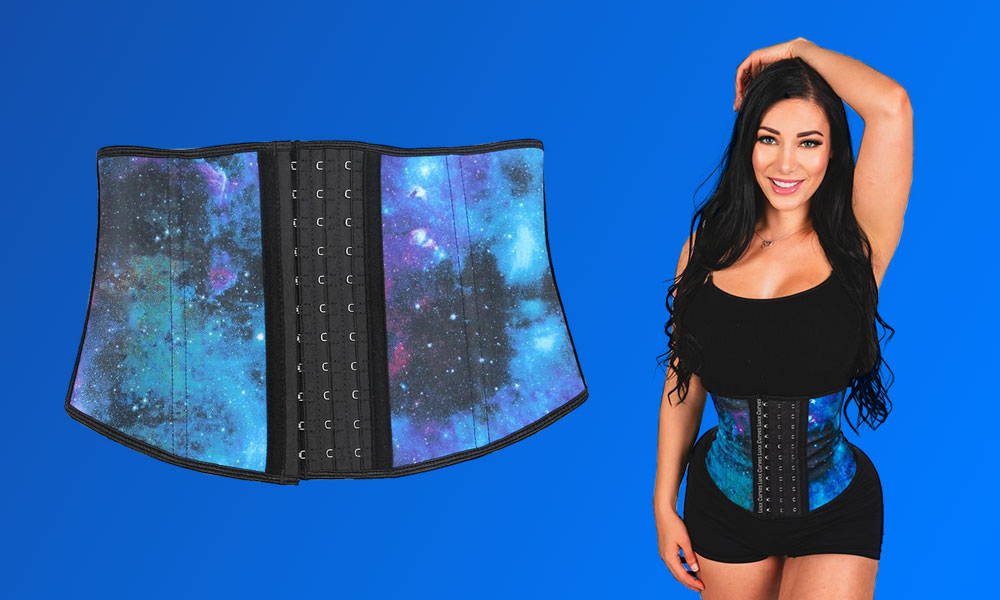 Wearing the right kind of waist trainer is essential. The product has to fit you. Otherwise, it's not going to work. Most waist training companies focus on making sure that the width of the waist trainer fits you so the outer layer and the inner layer of it won't hurt your skin. But that's not the only important part that you should consider. If you are waist training, your comfortability is also a factor. It shouldn't be too tight or too loose. Not too long or not too short. It should be breathable. You don't want to be worrying about your waist trainer digging your midsection or under your breast or your pelvis. You'll just end up taking it off and not use it daily
That's why at Luxx Curves, we want to make sure that your waist training, or shapewear, experience is above your expectation. There are different options for you to make sure you are getting the perfect fit around your waist and the correct torso length. Luxx Curves have sizing videos that you can watch from YouTube. This video is a follow-through with step-by-step instructions. Another option is to contact the sizing experts or looking at a size chart to help you with choosing the right size. Get in touch with them via email, Facebook, or Instagram. You can also check out their website or online shops like Amazon to see which of their waist trainers is the best waist trainer for you!
How can it help someone with a short torso?
We cannot stress this enough, but choosing the right waist trainer, that is also made from quality materials, for your torso is one of the crucial things that you need to consider to achieve that slimming or hourglass figure you dream about. Choosing the wrong waist trainer for your body type will cause discomfort and will not give you the results you're aiming for.
Just imagine sitting for long hours. If you wear a waist trainer that is too long for your waist, it will end up digging your underbust or your pelvis. It will be uncomfortable that you will feel like just getting it off. So before deciding on choosing your size, measure yourself correctly.
How Can I Exaggerate My Short Waist?
There are tons of ways now how you can make your waist look flattering with that hourglass shape, or just a much more smaller waistline, despite being short. Including the right exercise for you is one. Well, you really can't target weight loss but you can do cardio for a longer time to burn body fat.
Include cardio exercises for fat loss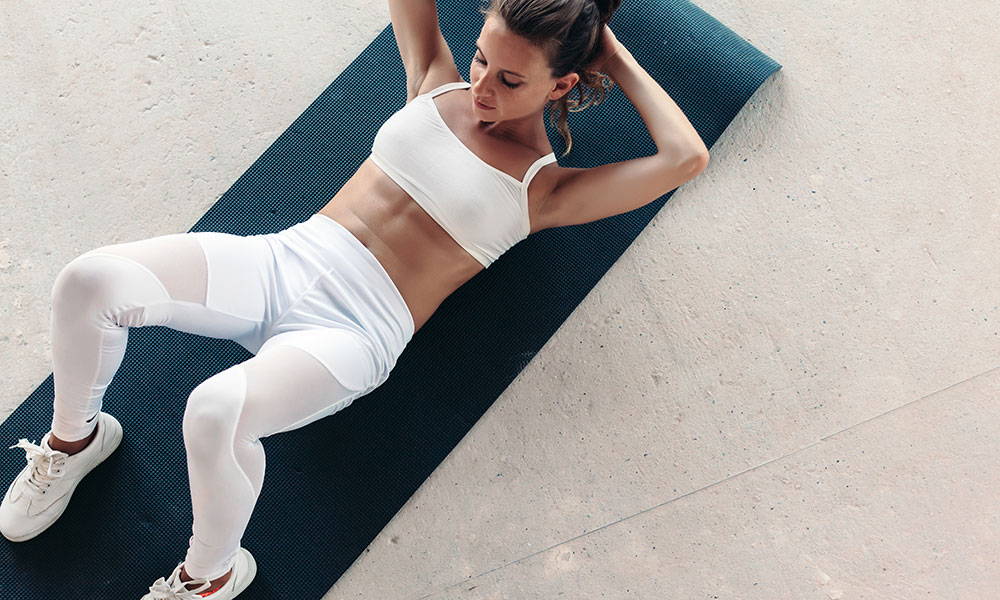 According to mensjournal.com, there are about ten types of cardio that are expert-approved. These exercises will help you lose weight faster:
Rowing

Jumping or Skipping Rope

Cycling

Swimming

Stair Climber

Kettlebells

Elliptical

Jogging

Sprinting

High-intensity interval training
All these exercises require full-body movement. To help you lose weight, you need to find a workout routine that your body can sustain thermal activity with. You can't just throw in a few squats or jumping jacks or a bit of outdoor sports. You have to include exercises that will keep your whole body moving in an hour.
Do specific waist-toning exercises
Along with a cardio workout, toning your body is also essential to get that more flattering curve. To do that, you need to work on your waist, lower abdomen, love handles, and glutes. These are the parts that will help give more focus on your waistline. Fortunately, there are tons of exercises to do that!
This workout is one of the best and basic movements that you can start. It can also be done at home or even without any gym equipment. It will focus your abdomen to help flatten your stomach. Here's how to do this workout:
Lie on the floor and slightly bend your knees.

Place your hands behind your head or ears but do not use them to lift yourself when doing this.

Be sure to straighten your back.

Lift your upper body and engage your core.

Return to the start position and repeat the same process.
This workout will require ample space because you'll be stretching both your arms and feet. It's a good workout and will tone your lower abdomen. Begin this workout with the following steps:
Come all the way down to the mat and lie your back.

Put your arms and legs out long.

Make sure your back is arched to avoid back pain.

Lift your upper body and your legs at the same time.

Squeeze your legs together when doing this and engage your core.
Note: You will likely feel some back pain during or after this workout. Slowly add reps and work your way up until your body feels comfortable with it.
Side crunches are just similar to the regular crunch. The difference is you're turning in either direction, and it gives more focus on your obliques to help get rid of those love handles.
Start by lying down on the floor.

Position your legs, 90 degrees angles, and feet flat on the floor.

Put your hands behind your head.

Slightly lift your upper body and turn to your left.

Your right elbow reaches for your left knee - but they don't need to touch.

Next, turn in the other direction.

Reach your left elbow to your right knee

Continue alternating reps
This type of exercise gives many benefits. One of those is it strengthens your core. It also helps you to flatten your stomach. Planking also has different variations to level up your workout experience. So, here's how to do it:
Come down into a forearm plank.

Shoulders are directly over your elbows.

Hands are in extension.

Find your length from your tailbone to the crown of the head.

Tuck the toes under and lift the knees off of the ground.

Engage your core but do not restrict your breathing.

Do this for 30 seconds as a beginning and work your way up.
Flutter kicks are a great and efficient way to flatten the abdomen. Here's how to do it:
Lie down on your mat

Place your hands behind your buttocks.

Keep your body flat.

Slowly lift your feet to about 3 inches.

Alternate lifting your legs and do not let them touch the ground.
The Russian twist is another core exercise which helps to tone your waist. It's one of the best bikini workouts. You can use waist trainers that can give you back support and is quite stretchable like a spandex. Anyway, begin this exercise with these steps:
Go down to your back but do not lie down.

Just sit and bend your knees for about 90 degrees.

Slight lean your back.

Make sure that your upper body is straight to avoid back pain.

Put your palms together.

Tap your hands to your side in an alternating motion.
How Should I Dress My Short Torso?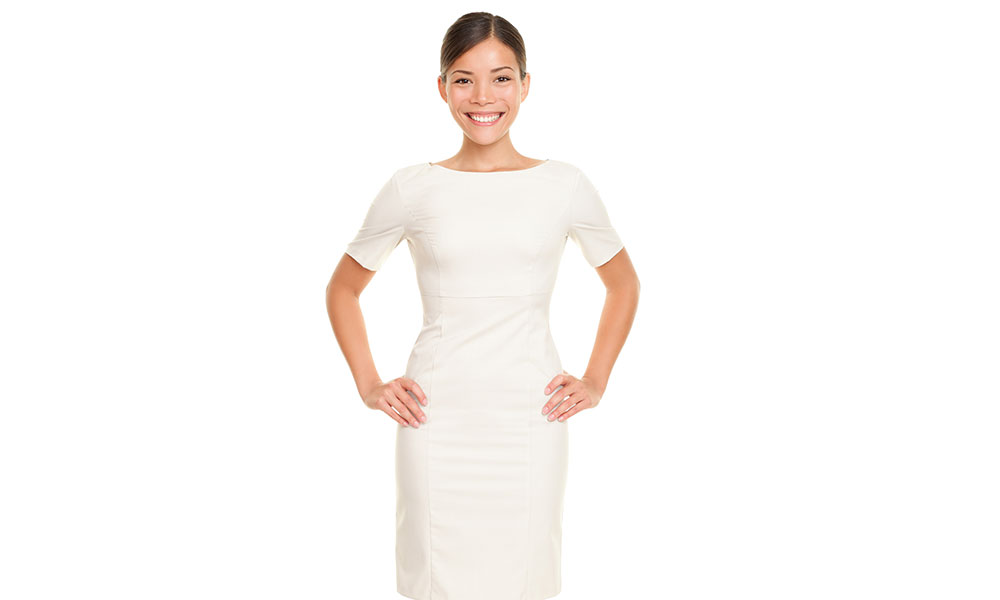 There are plenty of ways to get your short torso body into fashion. You can be glamorous or simple with styling yourself. You can pull off all kinds of latest trends while still feeling confident about your body proportions.
Wearing mid-rise jeans or pants works best for short-torso body types. It makes your legs look longer. It also helps The hem of your jeans must be shorter.
Just don't go overboard and wear too-high waist jeans because there are different rises, and you also need to consider your height. So what you need to do first things first is to measure your rise. A great way to do this is to get your favorite pair of jeans and measure their rise. That is from the bottom of the crotch seam to the waistband.
Creating illusions is one major factor to consider when dressing up. For short torso body types, wearing medium tops creates illusions of longer torsos. So when choosing your top, it shouldn't hit over your hip bone or not too much over.
Vertical lines on your clothes stretch your short torso and make you look more comprehensive. They look nicer, especially for your height, if you're small, for your particular body type.
Tucked tops work best for long torso body types. It creates an illusion of a shorter torso. So, it won't look suitable for those with short torsos.
Wearing a shift dress would look perfect for short-torso body types. And maybe add in little color accents to make it look more attractive. It distracts the eyes to put away to focus on your torso.
Dresses with a lowered waist build the illusion of a longer torso while retaining an elegant silhouette.
Wearing high waisted jeans will only draw the focus more on your upper body. Mid-rise jeans will do the magic.
While crop tops look flattering if you are petite, it doesn't work that way for short torso body types unless you've already done your waist training and have a much thinner waistline. Anything that draws attention to your upper body is a no-no.
Pick thin over wide belts, as wide straps visually confuse the long line you're building with your longer tops.
Do the tricks by choosing colors and patterns. It confuses the eyes and attracts attention away from your shorter torso. As far as accessories are concerned, longer necklaces, earrings, and scarves will lengthen your torso and add balance.
Remember that there is no such thing as body type rules. If you have a specific body type, do what you feel you're most comfortable with. If you feel like you need to do something about it, a special kind of shapewear like what Luxx Curves' has to offer. They have a wide range of waist trainers that have hook closures or eye closures, rows of hooks, spandex and cotton lining or velcro that can help with tummy control and some that provide back support. Luxx Curves is known for their best waist trainers, waist trimmer and waist trainer belt that could help you with waist slimming, achieving hourglass shape or maybe for back support, short-torso waist trainers will be of great help to you and your styling type. They also offer there heavy duty waist training for your fitness or health needs! And they also come in short, medium and long torsos, high quality waist trainers for everyone!