Just because you're naturally slim doesn't mean you're fit, or that you are completely satisfied with your body shape. If your goal is to have a slimmer, more defined waist, maybe you are postpartum then we may have the perfect solution for you. Waist training is one of the best ways to get that hourglass shape that you've always dreamed of, but your body type whether slimmer or plus size is an important factor to consider when waist training.
If you've had a look at any type of waist training program, guide or recommendations, you know that there are waist trainers and shapewear for short, long and medium torsos. These exist to ensure that your body gets the support it needs, and that the best waist trainer for tummy control that you choose is effective.
Maybe you've been told you have a long torso but you're not really sure about all the specifics with body shapers. In this article, we'll explore what it means to have a long torso, and how to begin your waist training journey with our Luxx Curves long torso Waist Trainers.
What Does It Mean To Have A Long Torso?
Most women don't have a body that is perfectly proportioned, and that's completely normal. Instead, we normally fall on the spectrum of having a longer or shorter torso, and this impacts everything, from the way we dress to how we're seen by the world. When determining whether you have a long torso or not, you'd be shocked to find out that your height has very little to do with it.
Instead, having a long torso generally means that from your shoulders to your waist is longer than the length of your legs. An easy and practical way to check this is by stripping down to your underwear and taking the time to really look at your body. If your legs are shorter and your midsection is noticeably very long, then you definitely have a long torso.
When your torso is longer however, you may be prone to certain conditions that can impact you both negatively and positively. Let's take a look!
Having A Long Torso Can Increase Back Pain
There is research that suggests that being tall (including having a large torso) can increase back pain. Because having a long torso requires more spinal back support than that of a shorter torso, the muscles have to work harder to keep the spine stabilized, which may lead to some back pain.
If you focus on proper posture as suggested by chiropractors, you should have very little issues, but if you are prone to slouching and ignoring proper posture, you will place extended pressure on the core muscles holding up the spine, leading to chronic back pain. A waist trainer is a great way to improve your posture especially if you have a long torso.
Long Torsos Can Be Difficult To Dress
While long torsos tend to be more aesthetically pleasing for the runway, they can be significantly harder to dress for the average girl. We don't promise to be image consultants but there are some simple tips that will help you to properly proportion a long torso so your body appears vertically balanced.
A simple tip is to style your outfits so that your legs appear longer, which will make them appear to be the same proportion to your torso. You can do this by wearing platform shoes in a nude beige color to give the appearance of a more elongated leg, or by wearing skirts above the knees for the same effect.
Another great tip that will give you the appearance of longer legs is incorporating more high waist bottoms into your wardrobe, especially high waisted pants or jeans. This will give the appearance of a regular waistline, which in turn will make your body seem more vertically balanced. Try your best to focus on a sleek and sexy dark denim jean, while avoiding straight pencil skirts, which will only make your waist look longer.
They're Ideal For Modeling, Body-Building, And More!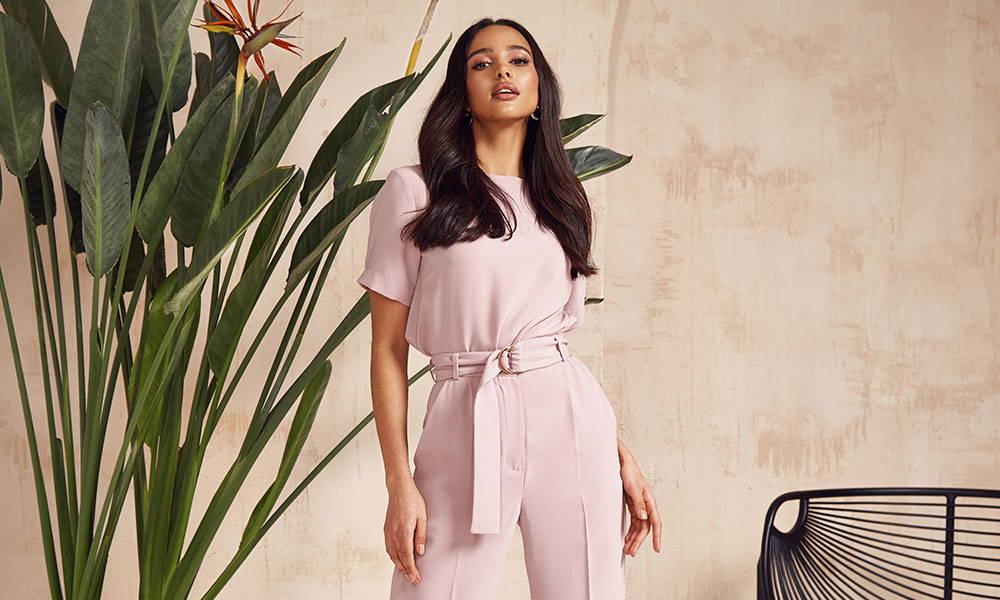 Visualize your favorite Victoria Secret Angel right now! Done? Google her and we're 90% sure she has a long torso! Simply taking a look at a recent editorial or a bodybuilding magazine will show you many people with a long torso, just like yourself. This is because persons with a longer torso have the ideal body for modeling and bodybuilding. A longer torso tends to show up better on the runway, and on the stage.
One of the benefits of having a longer torso is that you are generally more conventionally attractive, especially if you are slim. Long torsos are generally more likely to be chosen for modeling agencies, and are also more prone to win in certain sports simply based on how your body is naturally proportioned.
The truth is that having a long torso gives you a simple advantage in this world, you just have to know how to use it to your advantage. Whether you aim to become a swimming legend or you just want to look better on a daily basis, having a long torso can be an asset for you.
The Size Of Your Torso Matters When You're Choosing A Waist Trainer
We all know that choosing the right waist trainer for your body type is essential in getting the results you want. We also know that choosing the wrong waist trainer for your body type can cause back pain, and possible injuries while working out.  
You even run the risk of it being ineffective in slimming down your waist and helping you to get the results you want. A lesser talked about fact when choosing a waist trainer is the length of your torso, and how that affects the effectiveness of your waist training journey.
The truth is that the size of your torso is one of the most important things to consider when buying a new waist trainer. For those with a longer torso especially, choosing the wrong waist trainer can cause back problems and back aches, and result in improper distribution of fat.
This simply means that even though you're consistent with your waist trainer, you can still have rolls because it doesn't fit properly. This includes spilling of belly fat over the waist trainer, resulting in back fat and even improper posture and spinal issues.
Can I Wear A Waist Trainer If I Have A Long Torso?
Most of the waist trainers and waist trainer corsets you've seen on the market are generally best suited for those with a shorter torso, but that doesn't mean longer torso ladies are forgotten. There are definitely waist trainers available for the ladies with a longer torso, and we definitely carry them in the Luxx Curves line of waist trainers.
Our most popular Perfect Curves Waist Trainer comes in a long torso version that is suited for all best types. It is designed with extenders which give you the option to SIZE UP for a more comfortable fit. It is available in 11 sizes, from 3XS to 5XL, and comes in 6 beautiful colors.
Not to mention, it is made from three layers of materials, including breathable cotton and natural latex, (latex waist cinchers and latex sports waist trainers are ideal) making it one of the thickest and most durable trainers on the market. Despite this, it has breathable material that helps you sweat naturally, without causing issues to your core. With over three rows of hook-and-eye closures and front closures for your comfort, you'll love the versatility of this long torso waist trainer.
Long torso waist trainers in general, are ideally made for those with a torso between 13 to 16 inches long. This size perfectly fits the whole torso for every waist size, instead of the small waist section of the torso.
It is important to get a long torso waist trainer if your torso falls within this range, because that will improve its efficiency, as opposed to a medium or short torso trainer that will frustrate you instead of giving you the results you're looking for.
Detailed below are some of our favorite tips to help you figure out whether or not you have a long torso.
Measure your torso correctly.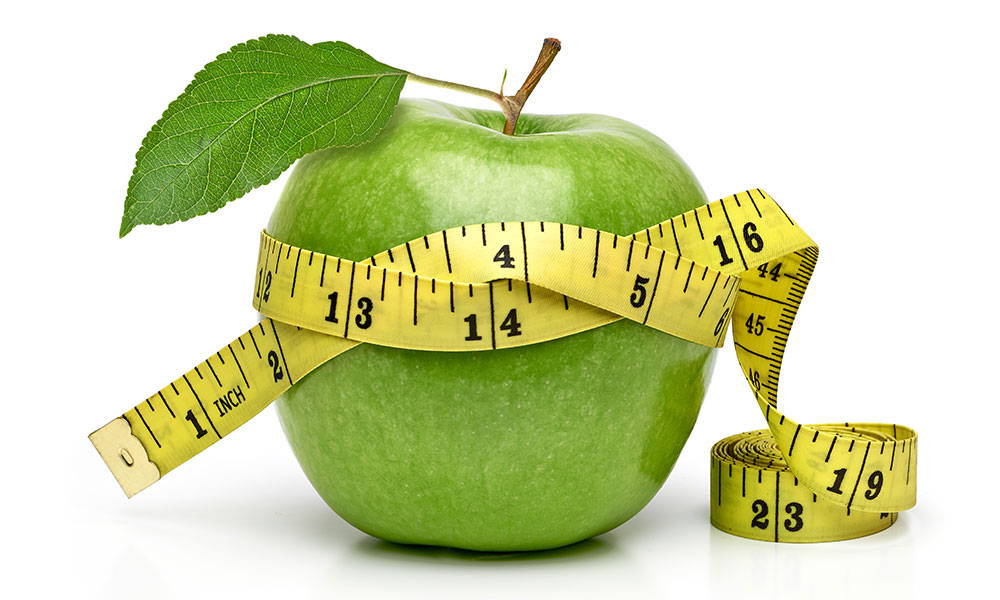 This is one of the simplest but most overlooked tips for figuring out whether or not you have a long, short or medium sized torso. Simply measure it if you're not sure with a size chart. Sounds simple doesn't it? That's because it is. Today's culture of fast fashion has given us the illusion that we are simply a size small to XXL, but that couldn't be further from the truth.
Our bodies are significantly different from the sample sizes on the market, so measuring your specific torso instead of just assuming you are a particular size, is the first step in making sure that you indeed need a long torso waist trainer.
To accurately measure your torso for a waist trainer, you must focus on getting the proper measurements. You may even need someone to help you to accurately measure the torso. Simply run the tape measure from your underbust area, to the lowest part of your pelvis, which is normally slightly below the belly button.
If your torso is long, your measurements should fall between 13 inches to 16 inches. If your measurement is outside of those parameters, you have either a short or medium torso.
How To Dress A Long Torso
Whether you're just beginning your waist training journey or you waist train consistently and already have the body of your dreams, it helps to know how to dress for a longer torso. It can be difficult to figure out which styles are best for you if you have no good examples of how to dress for your body type.
You may also notice that certain fashion trends look great on other people, but seem to look average or unflattering on your body, but there are a lot more factors to consider. Image consultants have come up with many tools to help us understand how to better dress for our body type. Today we'll be sharing some of our favorite tips to help you dress for your body type.  
We've compiled a list of some of the best recommended tips from image consultants around the world to help you look your best. Let's dive right in!
Add length to your legs when choosing pants.
If your torso is longer, then your legs are generally shorter. Because of this, it is important to restore that balance to your body by lengthening your legs with clothing. This essentially gives your body the illusion of perfect symmetry, or more equally proportioned limbs, so your torso does not look overbearingly long.
An easy way to do this using clothes is to stay away from capri pants or low rise jeans (despite the fact that it is now a trend), and instead gravitate towards wearing high waisted jeans that will balance your torso and legs. You can also try a monochromatic look from head to toe or focusing on wearing heels and platform shoes to give your legs a little more length.
Lastly, if you're a skirt lover, try wearing skirts that are high waisted, and that are above the knee to give the illusion of a shorter torso and longer legs. Stay away from ankle strap shoes, especially ankle strap heels, ankle socks, and anything else that shortens the legs.
Wearing a tunic or longer top might help.
A longer length top is also a great way to balance the frame, but make sure you opt for a top that passes the torso, but stops above the crotch area. This disguises the actual length of the torso, thereby giving the illusion of perfect symmetry which is your goal. A top with a ¾ length sleeve and a wider neckline is also a great optical illusion.
Choose empire or A-line waist tops.
The flowy and undefined structure of these tops around the torso area draws the eyes upwards, and brings the focus away from your disproportionate torso. Empire waist tops and A-line tops also tend to be long like tunic tops, thus disguising the true length of the torso and restoring balance just the same.
Matching your shoes to your pants can trick the eye.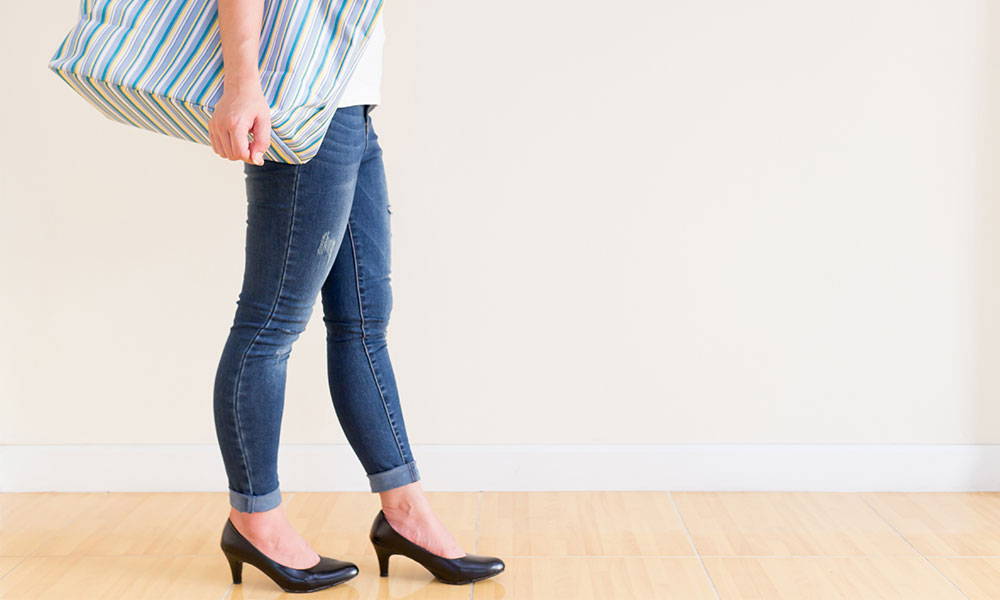 If you're not able to do a full monochromatic look, a great option is to match your shoes to your pants for a little magic trick. This tip is especially effective when you're wearing boots, because you can easily appear to have everything in one straight line, thus appearing to lengthen the legs. This tip also works great when you combine the other tips above like pairing a black, high waisted dress pants with sleek, black boots.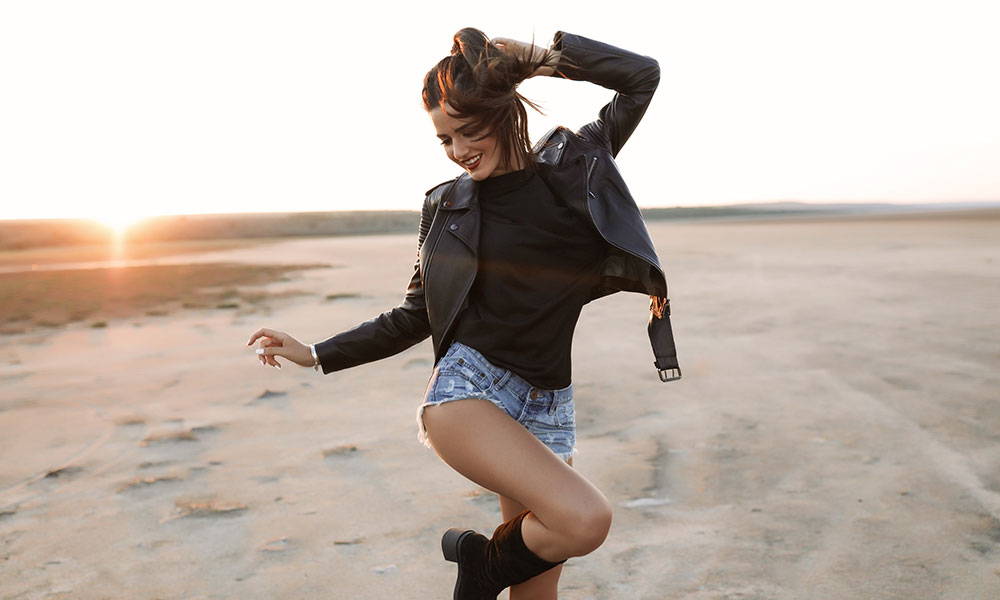 We'll simply say it this way, anything cropped is your best friend!
Wearing a cropped or shorter jacket is a great layering piece, because it sits above the hip bone. This is great because it gives the illusion of a shorter torso, especially if the jacket is a different color than the other pieces in your outfit. Shorter jackets are a great addition to your wardrobe, and they can be easily added to a basic outfit to spice it up!
Crop tops are a great choice!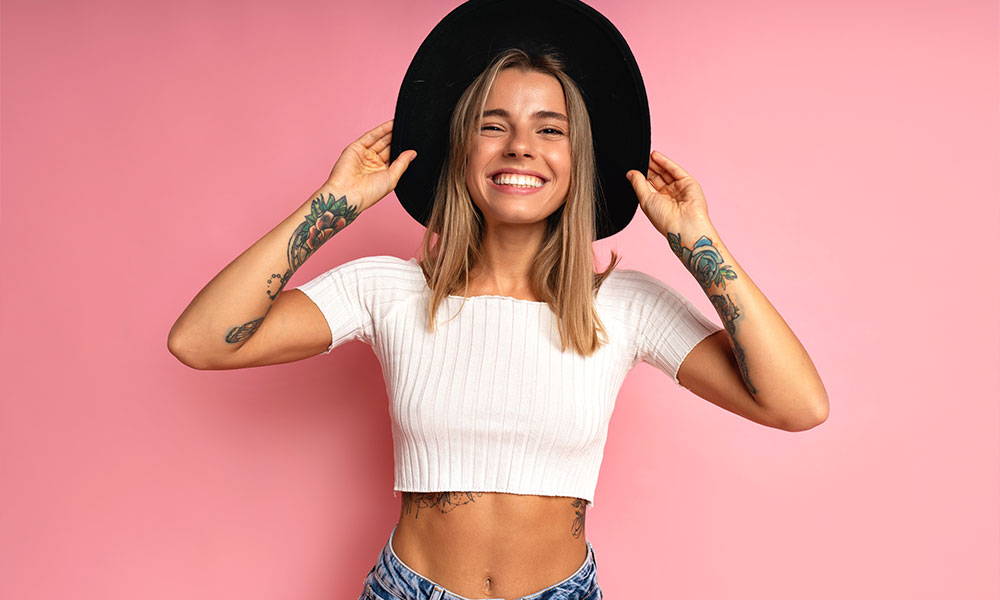 In the same way that shorter jackets are great for longer torsos, so are crop tops! And to all our modest girls, don't worry, because wearing a crop top doesn't necessarily mean that you have to show skin! A great option is to wear a crop top with something high waisted, such as a full skirt that stops above the knees. You can also opt to pair these in different colors, and if you choose to go the monochromatic route, you can wear the same colors but different shades to highlight the difference.
Despite heading into the spring season, layering is a great way to make your outfit more visually appealing. It is also a great way to bring an overall balance to your proportions and to give the appearance of perfect symmetry. Classic camis and tees are great inner layer pieces that everyone has in their closets, and they can be used to give the illusion that your waist isn't so long.
If you are more on the modest side again, they are a great way to avoid showing excess skin while wearing a crop top or a shorter jacket as an outer layer with your outfit. You can wear them under coats, blazers or even style them with highwaisted jeans or skirts to help balance bodily proportions.
Beginner Tips for wearing your Perfect Curves Long Torso Waist Trainer
With all the tips listed above, we know you must be itching to start your waist training journey right away. Before you do though, there are a few tips that we have for you, to help your waist training journey go much smoother and easier. Here are three of the most frequently asked questions that beginners found helpful when starting their waist training journey.
How long do you have to wear a long torso waist trainer to see results?
Our Perfect Curves Long Torso waist trainer is one of our best sellers because it works. Clients have seen results in just 15 days after wearing the waist trainer consistently, without any diet changes or an exercise routine. Ideally, you will see results within 30 days of consistent use, but you'll have greater results when you add an exercise routine and a proper diet. While everyone's results will be different after 30 days, you should experience a smaller waist and some weight loss.
How should a beginner waist train?
Being a beginner at anything can be scary, but having proper information and tips can help to get rid of that fear. Wearing a long torso waist trainer for the first time can be challenging but there are a few recommendations that will make the process as seamless as possible.
Firstly, we recommend making sure you get the right size long torso waist trainer for your body type. This will keep you safe, but also comfortable throughout the waist training process.
Next, to start wearing the waist trainer, fasten the hooks on the last row, then walk around to ensure that it is comfortable, but you're still feeling that high compression. Our last tip for beginners is to steadily increase the time you wear your trainer day by day. Remember that safety is your first priority, and with time you'll be able to progress further than just 2 hours a day.
How tight should your long torso waist trainer be?
Once your waist trainer is the right size, the only other issue you may have is fastening it too tight. Generally, it should be tight enough to feel that compression, but not too constricting where it causes breathing issues or prevents you from doing daily activities.
As your waist begins to tighten and you begin to lose weight, you will realize that you need to tighten the trainer to maintain the same level of compression you had in the beginning.
Summary: Long Torso Waist Trainers are Great!
Having a longer torso can feel like a hassle, and it can seem like many things are not made with your body type in mind, especially waist trainers. If you've measured your torso and followed the adequate steps listed above in this article, you may realize that you have not been using the correct waist trainer. Don't worry, the good news is that you've recognized the problem, and you can start correcting the course immediately.  
Our Luxx Curves long torso waist trainer was specifically created with you in mind, to prevent back pain and improve effectiveness on your waist training journey. It is one of our best sellers that has helped thousands of clients get to their waist training goals quickly and efficiently.
It's simply unlike the many other waist trainers on the market, with comfort, high quality and durability that are second to no other brand. Our good quality Perfect Curves long torso Waist Trainer is simply unique and makes your waist training journey more pleasant than ever before.  
It is difficult enough to add diet and exercise to your daily routine, and wearing the wrong waist trainer can quickly leave you discouraged if you are not seeing the results you want, so we recommend taking a look at our Luxx Curves long torso waist trainer and considering it for your journey.
We hope this article has helped you, and we look forward to having you back on our blog, where we'll continue to educate you on other topics related to waist training.