We've all got that pair of jeans we love the idea of but don't have the confidence to wear because of a bit of extra belly fat, don't we? Some jeans can disguise a big belly bulge while others accentuate, so for a large part, it's all about which jeans you choose to wear that don't make you have to wear shapewear and leggings instead. That said, it would be nice to wear a pair of jeans without fretting over how our bellies look. Here are some great style tips that don't require a stylist...
Hack #1: Wear the Correct Size Jeans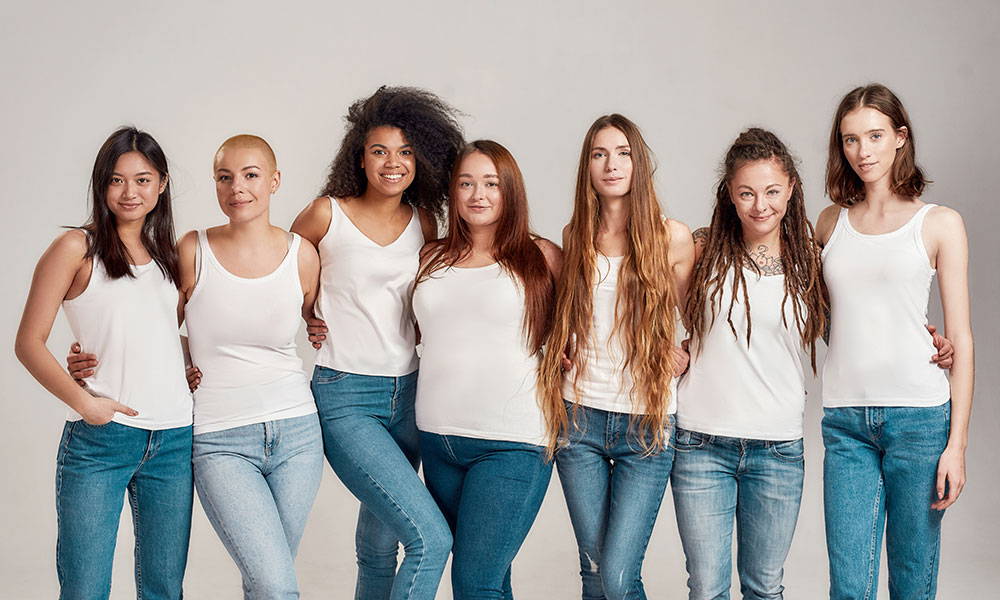 When it comes to clothing, size matters; it matters a lot. If you wear jeans that are too small (we're all tempted to buy a size smaller, aren't we?), the jeans will not only look awkward on you but will also dig into your skin and make fat bulge over the top. This is not a look you want to achieve. On the other hand, if you wear jeans that are too big (a bit baggy) to try to conceal fat, you're only going to make yourself look fatter than you are. The best bit of advice to take is to wear the right size jeans for your figure. You won't have any extra bulges from the pressure, and you won't have excess fabric folds that make people wonder, "Is she really that fat?"
Hack #2: Fitted Jeans and Flowing Top Combo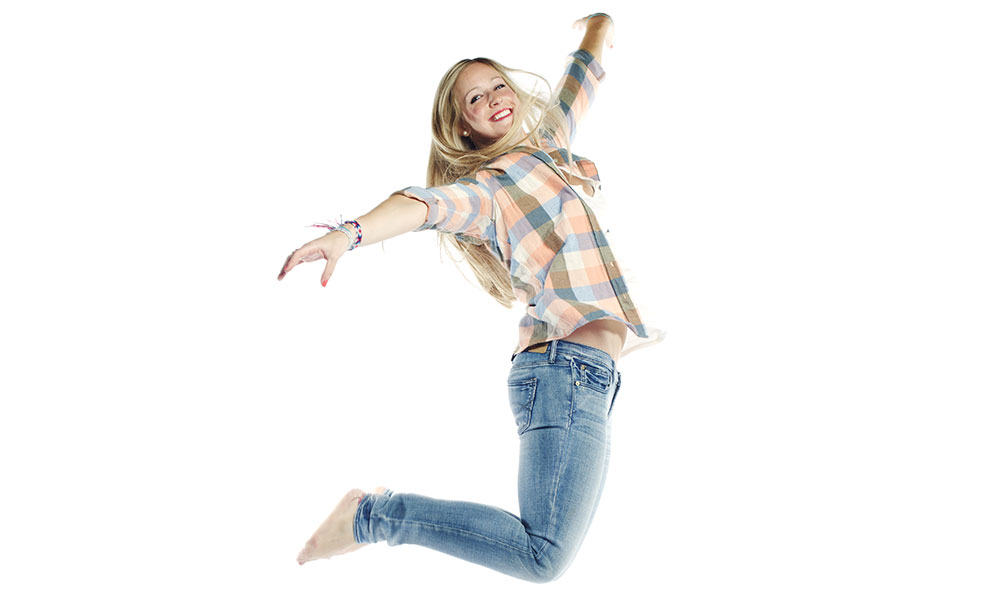 While wearing a pair of fitted jeans, opt to wear a slightly flowy or loose top. The objective here is to find a top that is only slightly flowing. You don't want an oversized or baggy top, as this will make you look top-heavy. Pair fitted jeans with a top that's somewhat loose and comes just over your hips. That way, your butt and legs are accentuated, and your stomach isn't!
Hack #3: Avoid Mid-Rise Jeans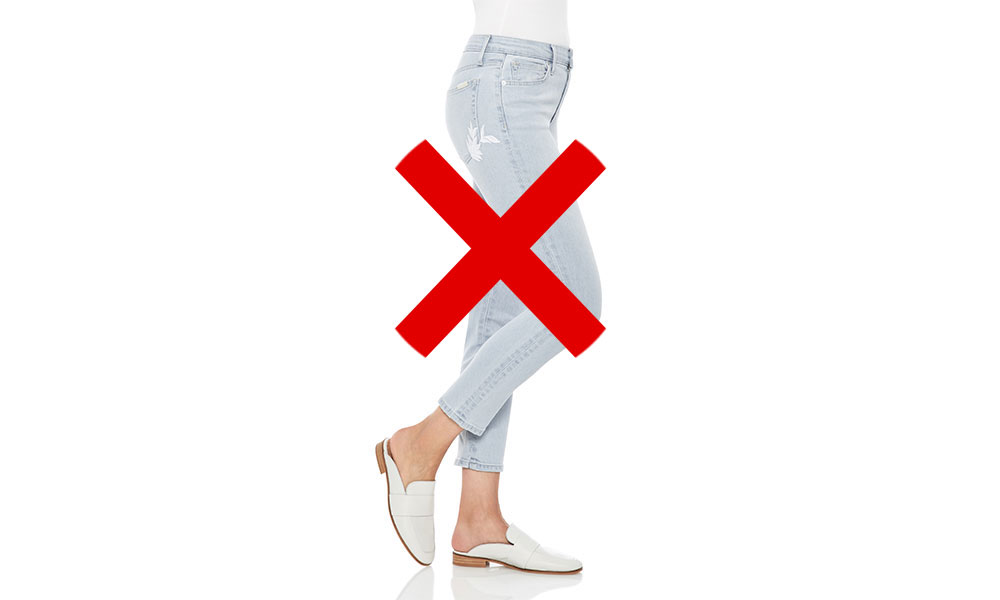 Fashion has gone through many phases over the years. At first, low-rise jeans were all the craze, and then suddenly, high-rise jeans were what women wanted and helped with muffin tops. Somewhere in the middle, mid-rise jeans made it onto the market and have been plaguing woman's silhouettes ever since. There's nothing essentially wrong with mid-rise jeans (no offense intended for the designers), but if you're trying to tone down a belly bulge, they're not going to look good or make you feel good.
Because of where the mid-rise waistline sits - which is typically just above your belly button, it can draw the eye there and, worst of all, it creates a waistline bulge beneath your shirt. If you've worn mid-rise jeans before, you probably know all about it.
Here's the trick. Ditch the mid-rise jeans for either low rise or high-rise jeans. Low-rise jeans have a waistline that sits well below your belly area, so don't create any additional bulges in your mid-section. High waisted jeans come right over your stomach area for some tummy control and secure at a smaller area of your upper waist, making you look slimmer.
Hack #4: Use a Wide Band Belt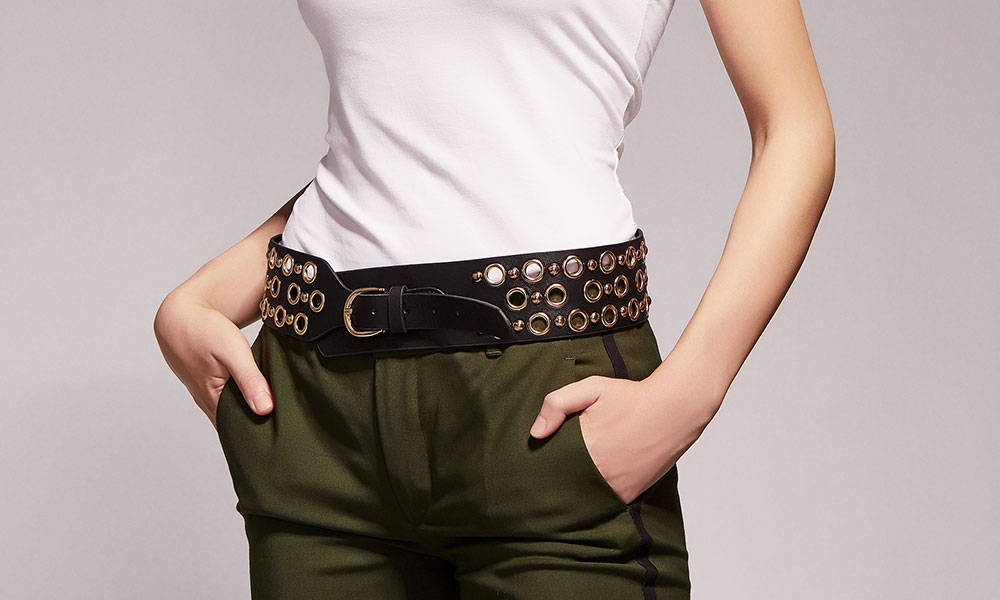 Securing a really wide belt in your midsection while wearing a loose blouse and jeans can really accentuate an hourglass figure and make you look thinner. The trick with this one is to wear low-rise jeans and to position the belt in the slimmest part of your waist. When we say "wide belt" we mean around 10cm wide. Wearing a belt like this creates a very flattering appearance.
Hack #5: Wear a Waist Trainer
Wearing a waist trainer has got to be the most effective way to make belly fat disappear when wearing a pair of jeans. The great thing about a waist trainer is that it flattens the stomach and tucks in all the bulges, but it does more than that too.
If you choose the right waist trainer - and we strongly recommend the Luxx Curves Traditional Waist Trainer - it also corrects your posture, which instantly makes you look slimmer. Choosing a waist trainer with a fabric mix of Nylon, Spanx, Latex, and Cotton provide a snug and secure fit as well as total comfort, regardless of how many hours you wear it.
You can even wear your waist trainer at home when no one else is around as it's known to gently train the waist and flatten the belly into an hourglass figure over time - now, wouldn't that be nice?! Most people aim to wear a waist trainer for around 8 hours a day for the best long-term results. If you aren't one for a waist trainer, the next best thing is a body glove that sucks it all in and presents your body shape in a firm, slimline package! Luxx Curves also has a Body Glove range which is strongly recommended.
Hack #6: Get Your Shoes Involved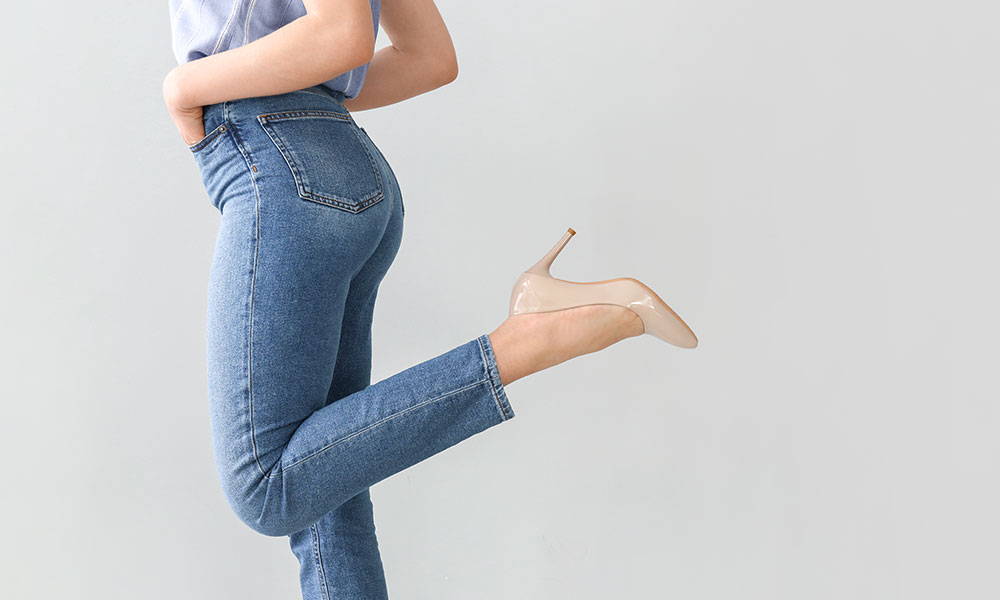 Let's talk about shoes - we probably love them more than we love a good pair of jeans! What if you were told that you could look kgs thinner simply by choosing the right shoes? Most people would probably look a little confused if they were told that they could look thinner by wearing the right shoes. Well, it's the truth.
If you wear bulky flat boots or sneakers, you may look fine, but they won't do anything for your silhouette. By wearing heels and jeans, you will elongate your legs and push your posture into the correct position. When you're in heels, your tummy is more tucked in than usual. Pair your jeans with heels - you won't regret it!
Hack #7: Wear Stretchy Elastic Waist Jeans or Jeggings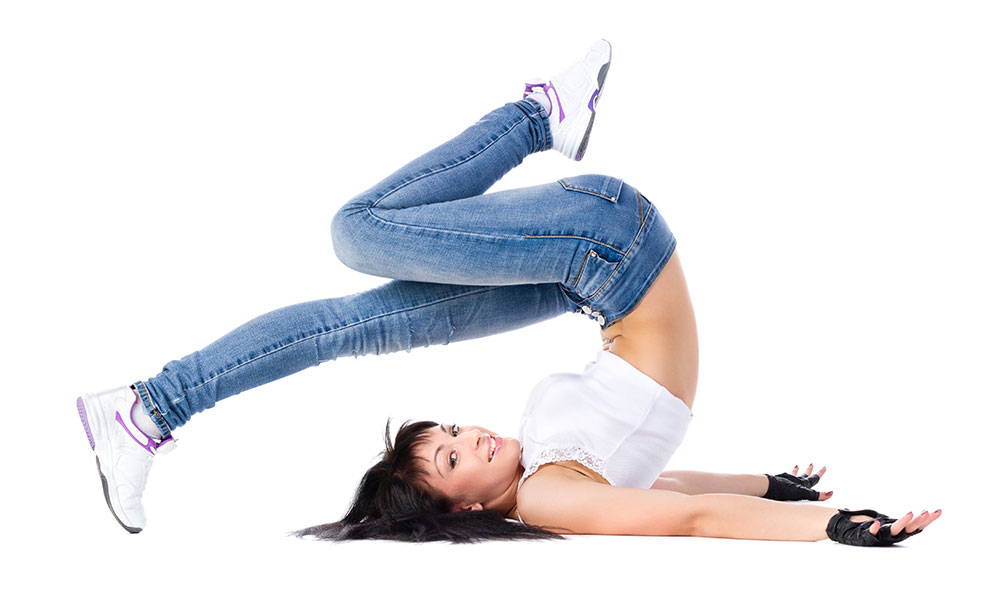 Often, it's the waistband and button on jeans that make us hate to wear them because they add an element of bulk to the midsection. The simple securing features of jeans can make us look fat because they draw attention to the area we're trying to draw attention away.
By wearing jeggings or stretchy jeans with an elastic waistband and not a button and zip feature, you eliminate a lot of the attention that jeans often draw to the midsection. You also enjoy a smooth and sleek appearance that isn't interrupted by a bulge (not just from your belly but also from the jeans button!).
Hack #8: Wear Black on Black (Okay, just dark on dark)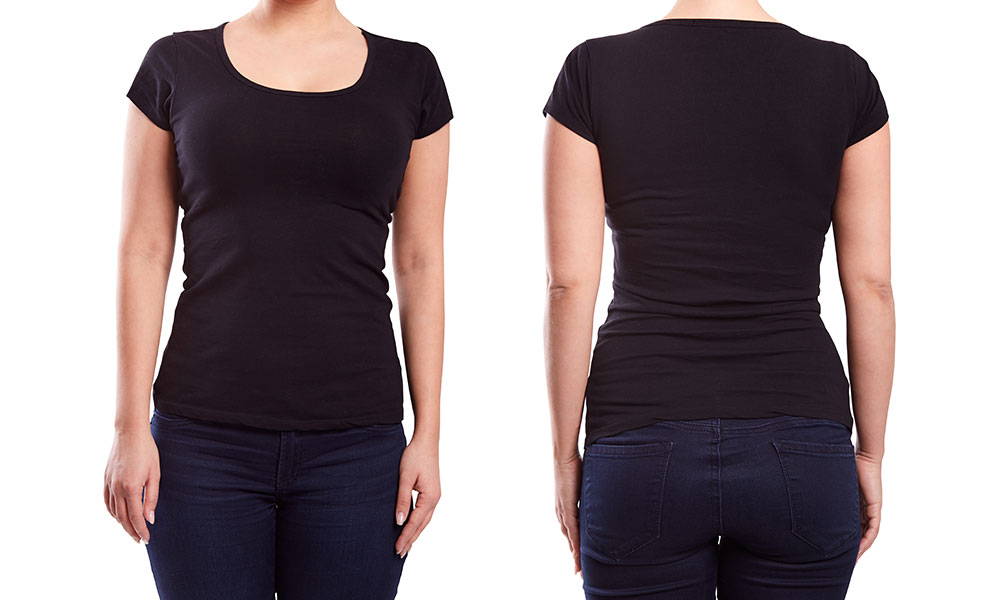 We all know by now that dark colors make us look thinner. If you have a belly bulge you want to disguise, layering black or dark-colored blouses or t-shirt is the way to go. By pairing dark wash jeans with a black or dark-colored top, you can create the illusion of being slimmer. In fact, if you have a choice between light and dark jeans and want to look slimmer every time, opt for dark-colored jeans because opting for dark colors is a genius fat disguising hack!
Keep in mind that buying the right size jeans for your body type, pairing them with the right blouse, adding a belt, and wearing the right shoes can get you a slimmer appearance - these are pretty fail-proof methods. However, if you want next-level slimming techniques, consider wearing a waist trainer and a pair of elastic waist stretchy jeans. You'll look thinner and leaner than ever before, and undoubtedly, and other girls will want to know what your secret fashion tips are. Shh!