It seems like everyone these days has the perfect body and the perfect curves. Truth is, a lot of what you see on social media is actually down to some really good shapewear! Shapewear basically holds in fat in all the right places, giving you a smoother and shapelier silhouette.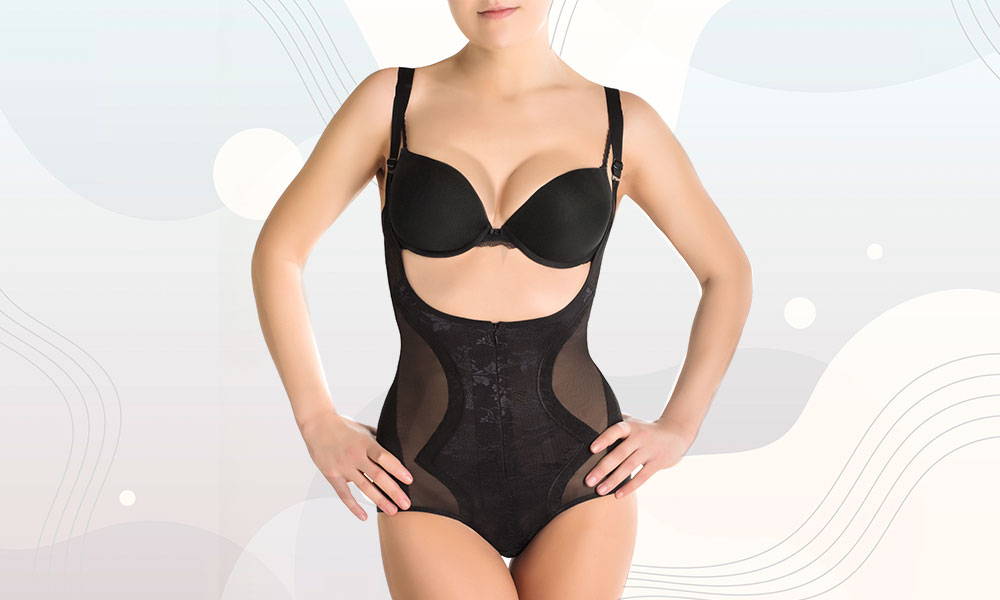 Shapewear refers to specialized garments that are designed to move fat in your body into more desirable areas. They are body shapers and are typically made from stretchy, compressive fabrics that can withstand the pressure of your body fat. Therefore, they are great for undergarments as well. The most famous shapewear you've heard of is probably Spandex.
Recently, there was a lot of hype around shapewear, thanks to popular celebrities like the Kardashians using them even on red carpets. But, really 'shapewear' has been around for many decades.
Shapewear covers a very broad range of products in fashion. Shapewear can consist of the following:
Waist cinchers

Spandex

Thigh slimming shorts

Compression garments

Compression workout wear

Compression leggings

Compression bodysuits
These are only a few of the products that fall in the 'shapewear' category. There are so many shapewear products that target different parts of the body, such as the muffin top, love handles, bum, thighs, chest, etc.
Shapewear is generally designed for more temporary results. So, once you take it off, your body goes back to normal—which is great if you just want to look good in a dress for a night. Shapewear is often designed to be discrete, so it can be worn under clothing.
Shapewear works to 'move' fat from undesirable areas such as the midsection and love handles to more desirable places like the breasts and hips. It makes some areas look smaller and flatter by compressing, and other areas more full. Shapewear uses special fabrics that can exert pressure on your body fat, directing them into certain areas.
It is important to note that shapewear is different from things like corsets and waist trainers. The latter uses more rigid materials such as flexi-steel bones or acrylic bones to withstand the pressure from body fat. Unlike shapewear, these are designed for more permanent results giving an hourglass figure.
Here are some of Luxx Curves top shapewear products:
Body Glove is made from lightweight, breathable compression fabric that is designed to hide your belly fat and give you smoother curves. It comes in two different styles and colors.
If you are looking for something to accentuate your booty in your favorite outfit, this long butt lifter from Luxx is it. It compresses the area around your buttocks (e.g. love handles and thighs), so that your bum looks bigger in comparison.
This short butt lifter from Luxx is very similar to the long butt lifter mentioned before. It helps to lift, shape and accentuate your bum. The fabric is very soft and discrete, so it is perfect to wear under clothing.
Does Shapewear Promote Long Term Fat Loss?
One common question people have is whether shapewear gives you long term results. That is if you wear Spandex for long periods of time, does it burn more fat in the area? The answer is no.
Shapewear is designed for temporary results. It is good for those times you fell off track with your diet and you want to quickly be in the best shape for a dress.
When you take off the shapewear, your body fat will return to normal. If you want more long term results—that is, your body retaining the shape even after you take it off—waist trainers are your best bet.
Unlike shapewear, the waist trainers have flexible steel bones that provide greater waist cinching abilities. They are designed to be worn for several hours a day. Over a few weeks, your body will gradually assume a curvier shape and you will lose a few inches off your waist. Of course physical activity or regular exercises will help too.  
While shapewear doesn't directly help you lose belly fat, it can help in more indirect ways to lose weight.
Can help curb your appetite.
Wearing shapewear can help you curb your appetite. You'll be less tempted to finish that whole can of Pringles, when there's something physically holding back your belly fat.
It will boost your confidence and help you to envision your long-term weight goals!
Wearing shapewear can help you curb your appetite. You'll be less tempted to finish that whole can of Pringles, when there's something physically holding back your belly fat.
It will boost your confidence and help you to envision your long-term weight goals!
As humans, we are very visual creatures. It can be hard to stick to your weight loss goals when you can't envision what your dream body will look like.
Shapewear does just that. It helps you envision your ideal body, so that you feel more motivated to stick to that diet and exercise routine and lose excess weight. It will give you the confidence to soldier on with your fitness goals and have firm control over it.
Start Your Shapewear Routine With These Tips!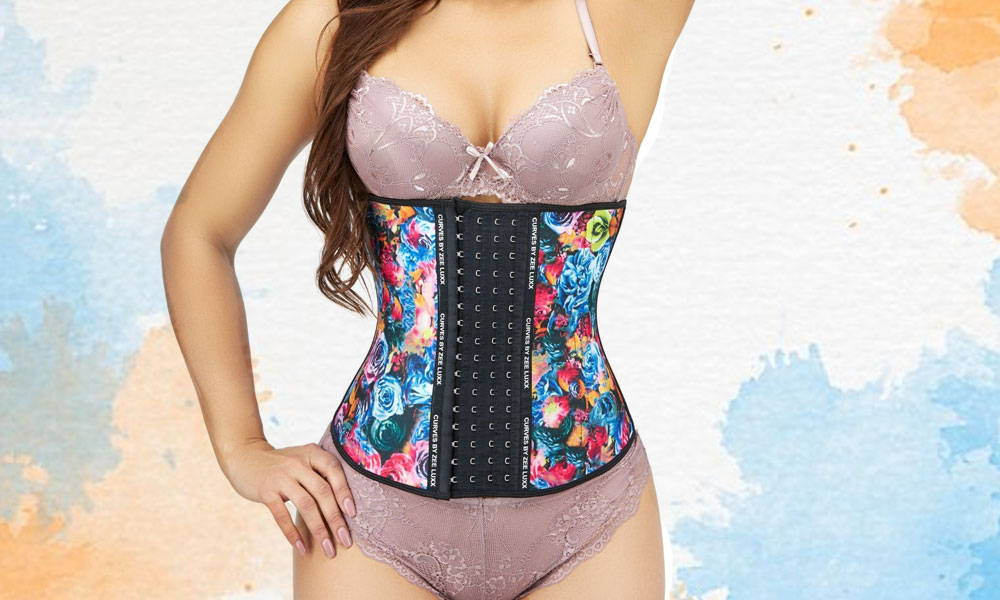 Here are some tips to make the most out of your shapewear.
As with all good things, there is a limit. Don't wear shapewear all the time. Use it when you want to look a little glamorous for a special occasion.
Don't sleep in your shapewear.
Workout using our shapewear fitness belt made for exercise!
If you still want something to support your core and back when you are doing hard workouts, the Luxx Curves Waist Trimmer Belt was made just for you. It encourages your body to keep a good posture and form during difficult exercises like squats and deadlifts.
Take it off if it hurts or you're very uncomfortable.
Always take it off if you feel any sharp pain or discomfort.
Use Diet And Exercise In Conjunction With Our Shapewear For Lasting Results
Another way to make the most of your shapewear is to use it in conjunction with your diet and exercise routine. Don't rely on shapewear as a quick fix—it won't help you get those long term results and also it works differently depending on the body type.
Meal planning will help you control the sizes of your meals.
Use meal planning to control your appetite and which nutrients you are putting in your body. All of your meals should have at least one protein, one type of carb and one type of fat.
The best thing about meal planning is that it can save you money in the long run. Great for your wallet and your waistline!
Avoiding foods and drinks high in sugar.
Sugar is the culprit behind a dozen health issues, so of course it will also interfere with your weight loss. Food and drink that is high in sugar can wreak havoc with the hormones that regulate appetite and fat loss.
No amount of shapewear or muscle toning can help if you feel bloated all the time. You won't feel good about your body and you'll feel like the hard work at the gym hasn't paid off.
The culprit? Sodium (salt). It causes your body to retain water, making you look more bloated or swollen.
Another cause of bloating is the lack of fiber. It can slow down digestion, creating more bloating and gas. Fortunately, fiber is present in all fruits and vegetables, so it is very easy to find.
Even the best gym honed body won't look good if your style isn't good. There's no point doing all that work if you don't know how to show it off! Here are some tips to leverage shapewear to your advantage:
There are a dozen style tricks to conceal belly fat. For example, you can highlight different parts of the body like your shoulders or your hips. This will make your belly look smaller in comparison. You could also wear long tops and styles like peplum.
Emphasize your hips and booty by flattening the fat around your core and love handles. This will make your bum stand out more and look bigger in comparison.
You can use shapewear or use pants that are tighter at the waist and looser around your hips and bum. Wear styles like pencil and A-line skirts to further accentuate your hips and bum.
Shapewear uses compression fabrics to give you an instant (but temporary) shape to your body. Shapewear is an amazing way to not only look your best, but also feel your best. It allows you to envision your ideal body, so you are more likely to stick to your fitness goals.