If you're wondering if waist training is for you, you're probably doing a flurry of online research into the product, its benefits, and its downsides too. That's okay. Doing thorough research is absolutely encouraged when investing in a product and lifestyle that will change your entire look. One way of researching waist training products and trends is to get the celebrity scoop on them. Read all the online articles, watch all the YouTube videos - throw yourself into finding out more about the art and lifestyle of waist training for celebs such as Kourtney Kardashian or Amber Rose. You will be surprised by what you find.
It comes as no real surprise (even though we're really excited by it) that some of the world's most admired (and curvy) celebs are totally in love with waist training.
What Celebs Love About Waist Training
Before we leap headfirst into the top eight celebrities who swear by waist training - and look hour-glass-fab as a result - let's take a look at what makes waist training such a hit in the celeb world.
Waist trainers quickly sculpt an ultra-curvy, sexy appearance. That said, it's the perfect thing to wear just before an on-stage performance. It's even great to wear

during

a performance! In fact, Nicki Minaj wears a waist trainer to warm up while on tour, and it's definitely working!




Wearing a

waist trainer helps you lose weight

in your tummy area. It zaps fat and sculpts a slimmer waistline in a matter of weeks. Lindsay Lohan is a fan of this one, but we can probably all agree that it's not just celebs that are attracted to this benefit!




Waist trainers can snap a body back to pre-pregnancy weight and shape. Jessica Alba, who is known to rank as one of the hottest celebs around, swears by wearing a double waist trainer after pregnancy and having a regular double corset day. And we know how good she looks; we can take her word for it! Luxx Curves waist trainers have an excellent reputation in the postpartum world, by the way.
Of course, these are just a few of the benefits of waist training, but you're probably dying to get to the juicy bit of this post: which celebs are wearing waist trainers right now and what size are their waists?! Let's do a bit of delving into the celeb word together.
8 Celebs Who Swear by Waist Training
We all know that waist training is a growing trend. Some would even call it a lifestyle. Some of your favorite celebs are proudly showing off their waist training results, and perhaps it's time you took advice from those you admire. After all, the results speak for themselves! Below are just eight celebrities who aren't afraid to sing the praises of waist training from the rooftops!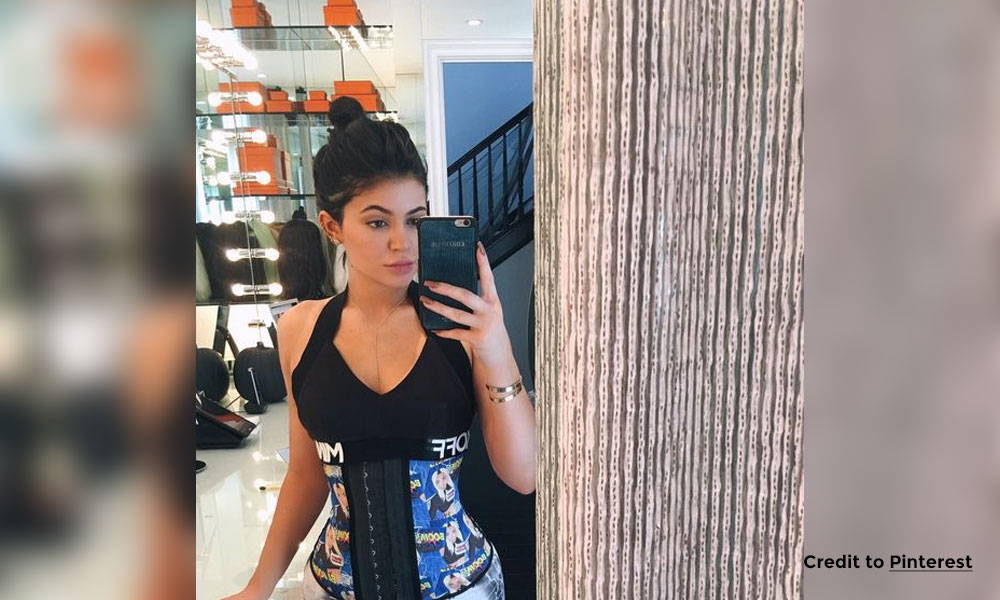 We all know that Kim Kardashian, who says, "I'm really obsessed with waist training" on social media, is a waist training success story of epic proportions, but did you know that Kylie Jenner also embraces the lifestyle? After giving birth to her daughter, Stormi, in 2018, it took Kylie just seven weeks to snap back to her impressive pre-pregnancy figure. Of course, Instagram was on fire, sharing and re-sharing Kylie's post about her secret weapon, which was none other than a waist trainer. Kylie may have the perfect hourglass figure with 36 inch bust size, 26 inch waist size, and 36 inch hip size.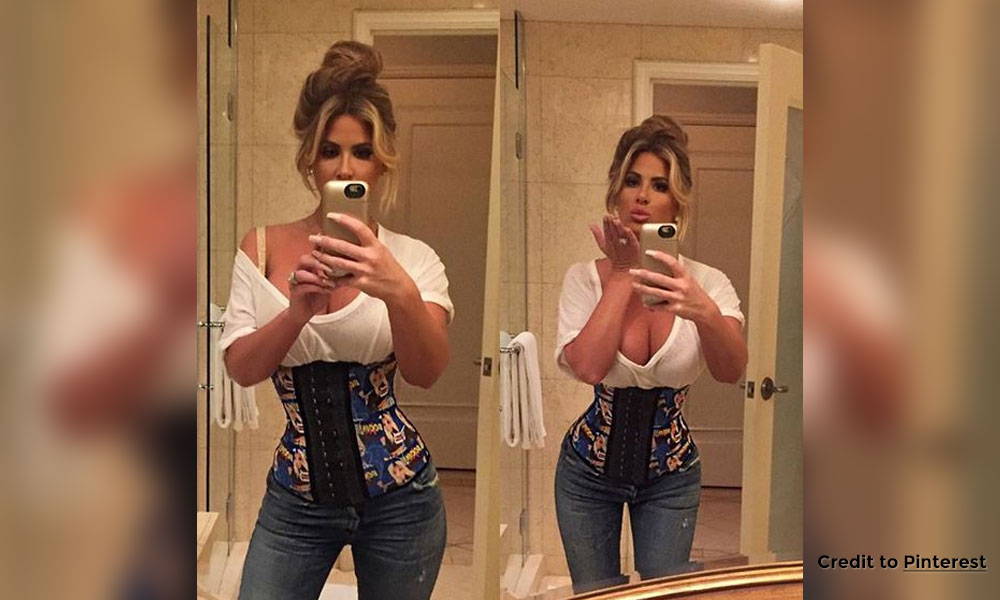 If you ever watched The Real Housewives of Atlanta, you will know who Kim Zolciak is. She's the one with the tiny waist! She's also a mother of six children. Let that sink in for a bit: Kim is a mother of six who waist trains for just 5 hours a day, and she looks like that. This information alone is enough to get anyone into waist training! For those who want to compare their figure with Kim's, you will be impressed to learn that she has a 36DD bust size, 29 inch waist size, and 39 inch hip size. Another almost perfect hourglass!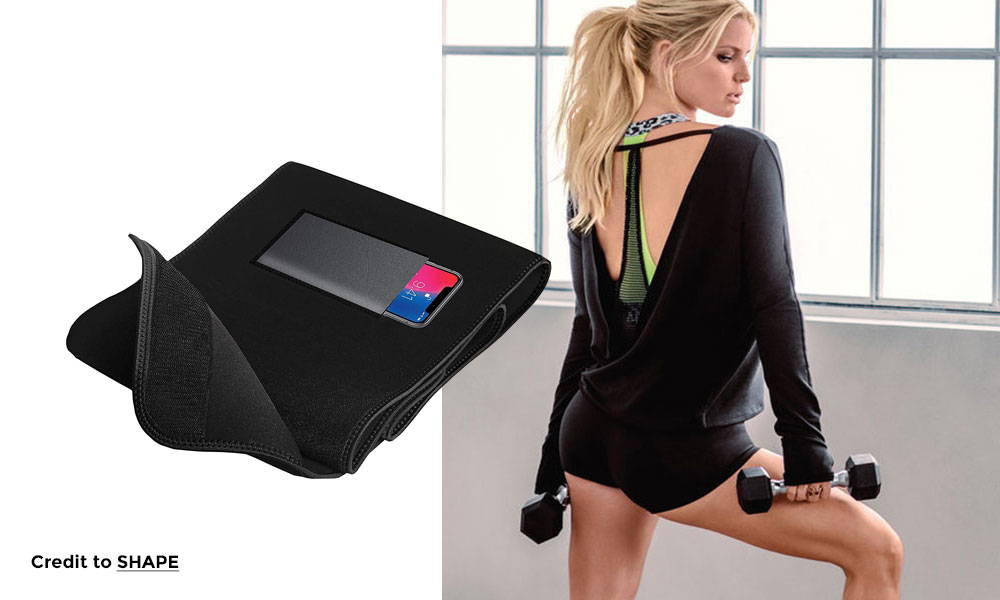 When Jessica Simpson had her third baby, the media had a field day commenting on her weight gain. Her good-natured response was to post pictures of herself working out with the statement, "Just stretching it out in my rubber corset! The joy of postpartum!" The public received her social media posts well, and it's oh-so-evident that her waist trainer did its job! Jessica Simpson's hourglass figure measures are impressive with her 34DD bust size, 26 inch waist size, and 36 inch hip size is another to be impressed by.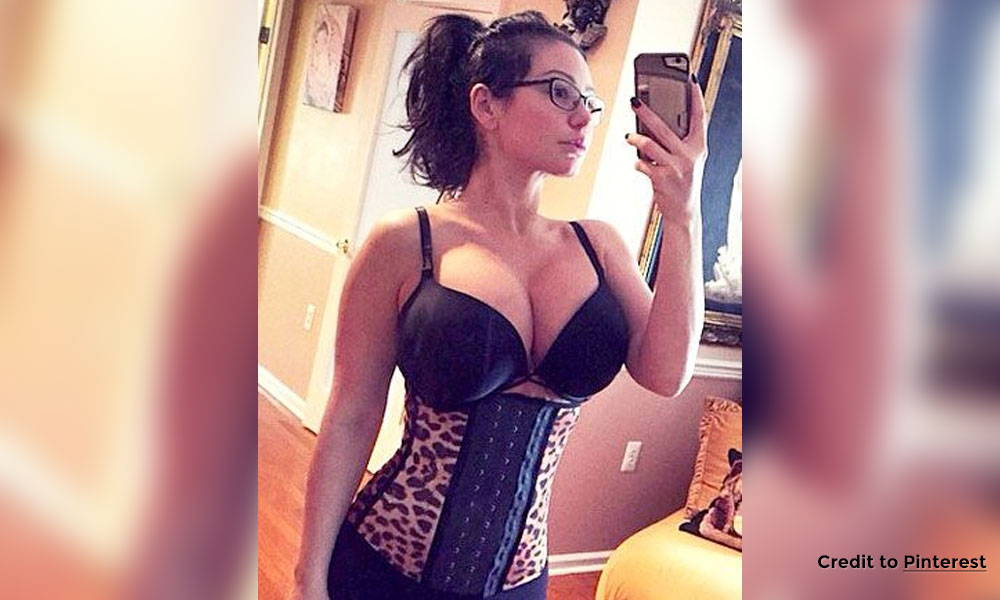 Jersey Shore fans will remember JWOWW well for her gorgeous figure and full-on approach to life. JWOWW is a public figure who has been wowing the media with her magnificent waistline and accentuated feminine curves for years now. If you never watched Jersey Shore, and don't know who JWOWW is, do yourself a favor and look her up. JWOWW's waist is wow, and her hourglass figure is the envy of millions of women. She's another celeb waist training turning heads with her 32D bust size, 24 inch waist size, and 36 inch hip size.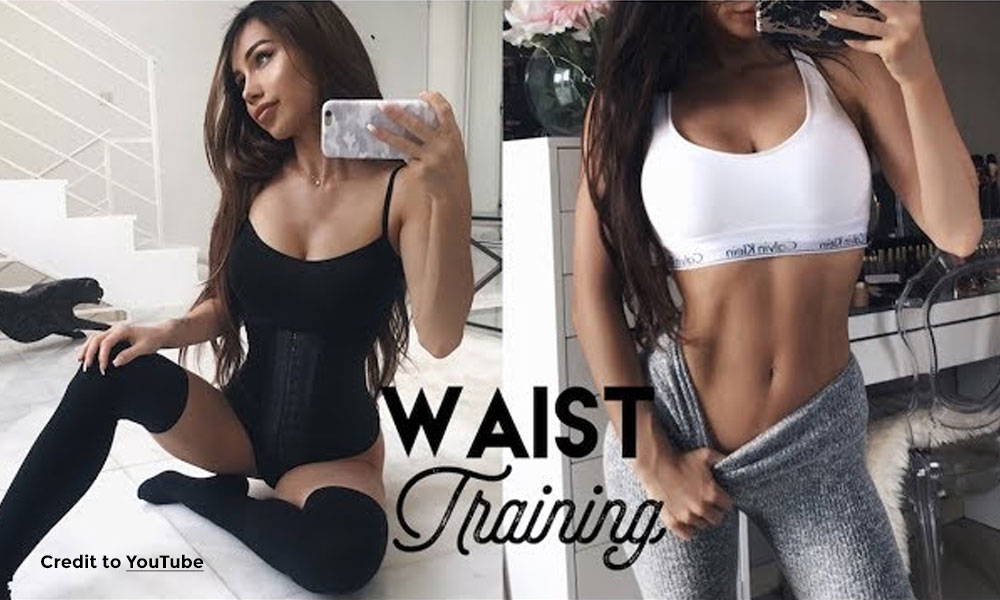 Coco Lili, a beauty vlogger with a mammoth following for her makeup and skincare routines, and her undeniable good looks, swears by waist training. Coco Lili isn't shy when it comes to showing off her drool-worthy physique and her hourglass figure also turns heads with her 32B bust size, 24 inch waist size, and 34 inch hip size. It certainly looks like the waist trainer is doing its job here! Go, Coco!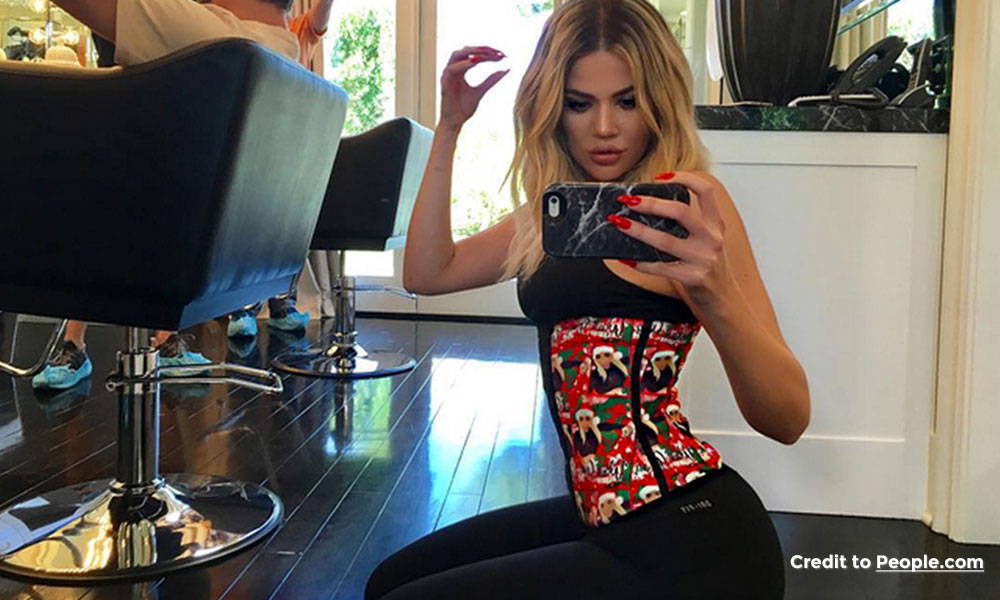 It seems as if all the Kardashian sisters are on board with waist training! Khloe is an excellent example of what a waist trainer can do because most of us know just how hard she has worked on losing weight and sculpting her now curvaceous figure. It turns out that the secret to Khloe's transformation is a waist trainer. Khloe often works out in her waist trainer and has even posted holiday-themed selfies in her waist trainer on Instagram. Khloe's got her slim waist and booty gains out on display - it's hard not to love her progress, especially when you consider her gorgeous hourglass figure measuring 35 inches in the chest, 29 inches in the waist, and 40 inches in the hips.
Nicki Minaj has been bumping, grinding, singing, and rapping her way to fame over the years, but it's her tiny waist and impressive booty gains that have got her the most attention. Nicki Minaj looks good; there's no denying that. Nicki is quite outspoken about her waist training, and that's probably because the results are so phenomenal. Nicki Minaj's hourglass figure sports the following measurements: 34F in the bust (40 inches), 28 inches in the waist, and 45 inches in the hips. When you look at Nicki Minaj's measurements, it's hard to argue the efficacy of wrapping yourself up in a waist trainer for a few hours each day!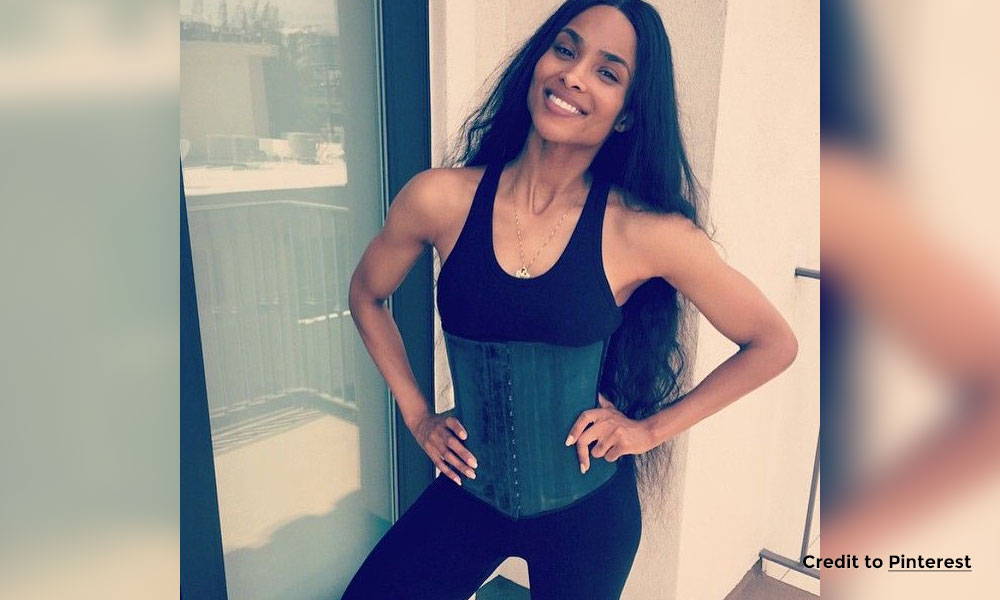 Ciara needs no introduction to anyone who keeps up with hot music and Grammy nominations! Ciara is also quite a star for her figure, which is simply sublime. You might know Ciara from her 1,2 Step music video that came out years ago. She was looking great then, but she is looking even better now, even after giving birth to her son! Ciara can be found sweating it out at the gym, in her waist trainer, several times a week. She's evidently addicted to taught abs and a petite waistline, which serve as the perfect advertisements for anyone interested in waist training. Ciara's hourglass figure is admired by many, with her measurements being 32B bust size (34 inches), 24 inch waist size, and 35 inch hip size.
How To Get Celebrity-Style Waist Training Results
After getting a sneak preview of all of your favorite celebrities' waist sizes, you're probably eager to start with waist training and want to know how you can get the same (or similar) results as top celebs.
While you can merely wear the waist trainer daily, as prescribed, and see results, there are ways that you can boost your morale as well as get more out of your waist training efforts. Remember that celebrities see results because they are dedicated to their waist training program, and invest in waist trainers of good quality.
Here are a few tips for waist training like celebs do.
Get a good-quality waist trainer

. Waist trainers from the Luxx Curves range come highly recommended. Just read the online reviews to see which is best for you.

Spend your money and time on the right waist trainers; be selective.

Remember that waist cinchers and corsets are not the same as waist trainers as they can actually do quite a lot of damage.




Wear your waist trainer every single day. There's no need to wear it longer than recommended. Most waist trainers need to be worn for 8 to 10 hours a day at first.




Exercise regularly to boost your weight loss results. Try to

create a workout routine

that includes cardio and weight training. If you want to wear your waist trainer to work out in,

consider getting a separate waist trainer

designed for workouts.




Eat healthily

. It's never a good idea to go on a strict detox diet to achieve your weight loss goals.

Strict diets are hard to maintain, and soon you will slip back into your old eating ways

. Instead, focusing on eating small, nutritious meals throughout the day is best for boosting your waist training results. Stock up on whole foods instead of processed foods and make sure that each meal is packed with nutrients.




Stay hydrated. Wearing a waist trainer will raise your temperature around your stomach area, which will cause you to sweat more. You need to replenish the water you lose through sweat. Drink at least 6 to 8 glasses of water per day.




Take photos of your progress

every few days so that you can make constant comparisons. Some waist trainers see a difference in a few days while others can see noticeable differences in about 60 days.




Be realistic about the process of waist training. It's going to be a little uncomfortable, especially at first. Ensure that you measure yourself accurately before buying a waist trainer.

Measure yourself correctly

to ensure that you end up with a waist trainer that fits right and is more comfortable than the alternative as a resul

t.




A new waist trainer will be hard to put on until you get the knack for it. Keep practicing.

You can start by doing the clasps up in front of you to make it easier

.




When wearing a waist trainer, you'll overeat a lot less and start to see fast results - trust the process and revel in your success! A waist trainer will compress your stomach, making it less comfortable to overeat.



Prepare to become obsessed with your waist training corset. You will want to wear your waist trainer day and night, especially when you start to see the results. And you will see them.
Think about it; if waist trainer shapewear works for your favorite Hollywood celebs, it can and will work for you too. You have every reason and right to get the hourglass figure you have always wanted. If you go this route, remember to be responsible for your waist training efforts. Put in the hours required, eat a healthy diet, and be prepared to do regular exercise (at least three times per week). Before you spend any money on Amazon on a waist trainer, make sure that it's the right one, not just in terms of price but in terms of real reviews, effectiveness, and comfort too. Waist training and body sculpting are no longer luxuries of the rich and famous; you're able to do it too!