Getting the perfect body shape is not easy. You hear it everywhere. You cannot lose a few inches overnight. You can't fit perfectly into that blouse without losing weight first. You can't have a smaller waist without losing weight around the midsection. Or can you?
Waist trainers have been a life (or waist) saver for a long time now. Indeed, it's not a miracle worker – and if you want a perfectly toned body, you'll still have to hit the gym. However, with the right waist trainer, you'll be able to instantly give your midsection a smaller size, while "training" it to stay that way.
Top 10 Zip Corsets & Zip Waist Trainers
There are so many waist trainers, waist cinchers and zip corsets on the market that it's going to be hard to find the perfect one.There is a long list of waist training corsets such as lace up corsets, strapless bustier corsets, fan lacing corsets, bustier top corset vests, underbust corset, and many more. You need to find one that is not only effective but also durable and comfortable. We've done some research for you, so here are our top 10 choices.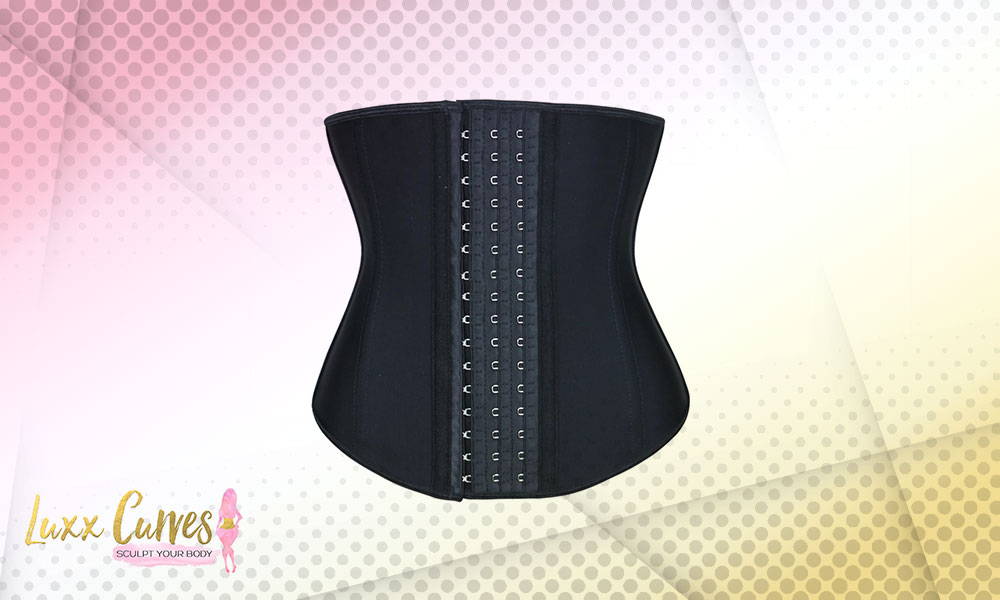 Those with a medium height and a medium torso love the Luxx Curves medium torso waist trainer. It is available in all sizes from 3XS to 4XL, so you'll certainly find your fit even if you need a plus size. By just providing your measurements and with the help of a size chart, they'll be able to recommend what size fits best for you.
This waist trainer can be purchased in 8 different colors so that you can buy the one that fits your preferences to most. For instance, if you wear mostly dark clothes, the black model will be a perfect choice. For light colors, the beige one works just wonders underneath the clothing.
The Luxx Curves medium torso waist trainer features three material layers, making it thick and durable. At the same time, it remains breathable, allowing you to efficiently sweat without overheating the core. It is efficient and comfortable – the perfect choice for anyone wanting to get that slim waist.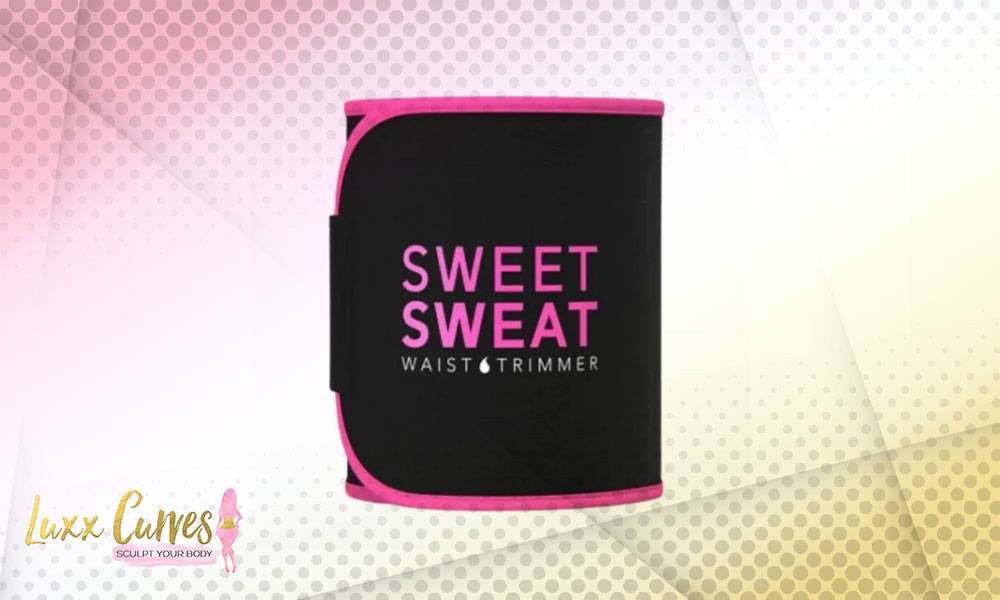 Made using latex-free neoprene, this waist trainer features superior heat insulation. Not only will wearing the waist trainer give you a smaller waist right away, but it will also cause you to sweat – an action that will help you drop inches over time. As a result of its construction, it can easily be used while you are exercising.
This waist trainer has a supportive design that will keep your back straight and your stomach tight. Worn appropriately, it can offer you an hourglass effect. The waist trainer is flexible and provides a custom fit, allowing you to remain comfortable throughout the day.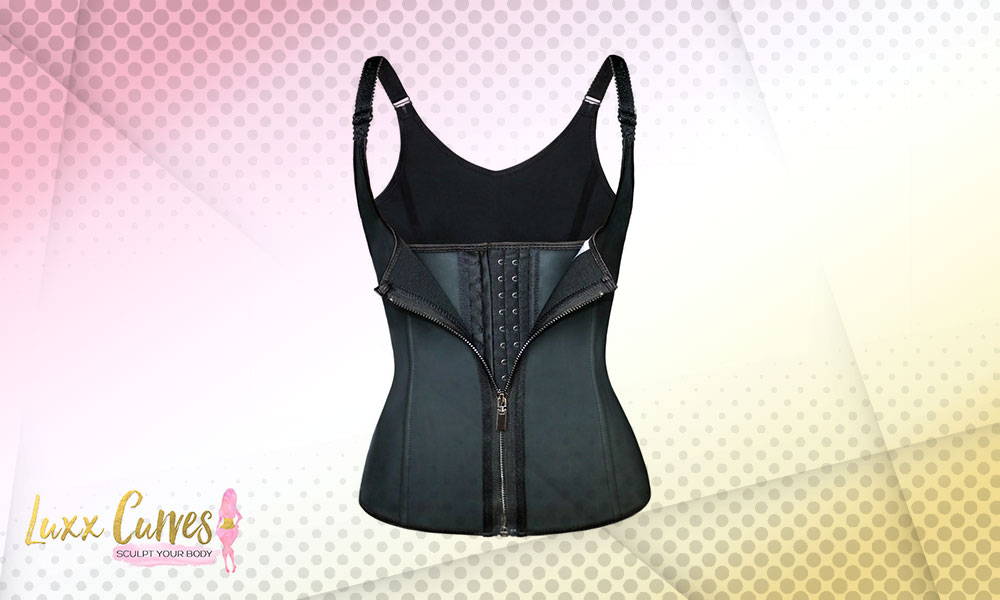 If the compression provided by the average waist trainer does not work well for you, then you might want to consider buying the double compression vest from Luxx Curves. Aside from the initial layer that you hook up, you get yet another layer that closes with a faux leather front zipper as well. This will ensure better compression, along with a smoother body line.
Unlike other waist trainer corsets that only go around the midsection, this one also covers your back like a tank top. This way, you may prevent any potential bulges, and you will ensure that the waist trainer stays in place as well. For maximum comfort, you may adjust the straps to your liking.
Women with long torsos might especially love this high quality product. Made from breathable latex mesh, the Yianna waist trainer may easily be hidden underneath your clothing. You can also wear it instead of regular lingerie. With that in mind, considering that it features three layers, it also has high resistance.
The high compression properties of this waist trainer offer high resistance and a smooth waistline. Aside from being a waist shaper, you will also be able to correct your posture, learning how to keep the back straight. As long as you get the right size, you should reap the benefits.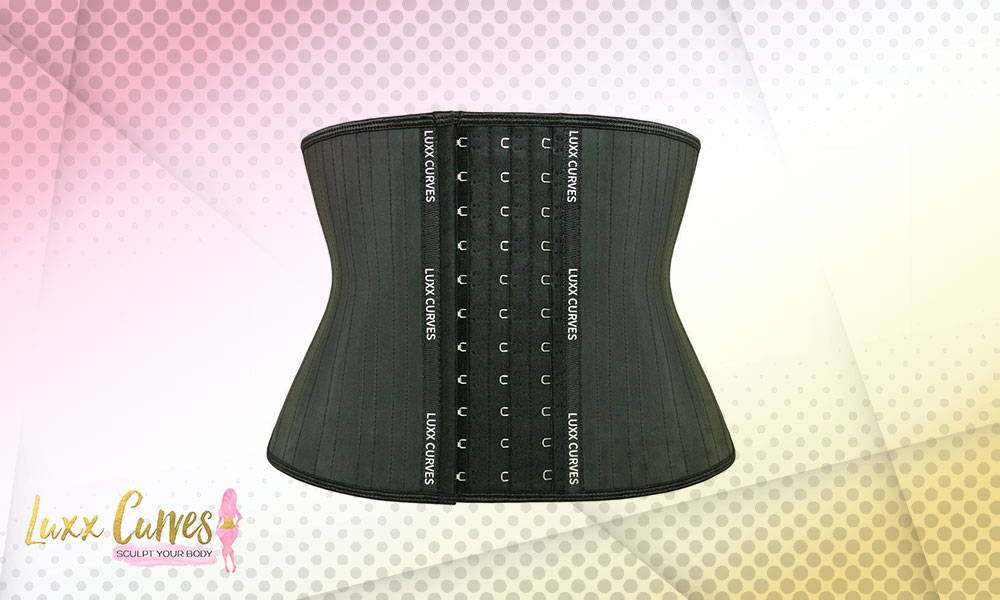 When you already have experience with waist training, it can be very difficult to find a waist trainer that can provide you with the support that you need. This is exactly why people seem to like the steel-boned waist trainer from Luxx Curves. Unlike the standard waist trainer, this may be slightly more difficult to wear as this doesn't have a zipper closure – but in retrospect, it will also give you a much smaller waist.
This waist trainer is recommended for those who have already lost a fair amount of fat, and are now looking to improve that hourglass shape of theirs. Plus, it will give you more back support, teaching you to stand tall and proud at all times.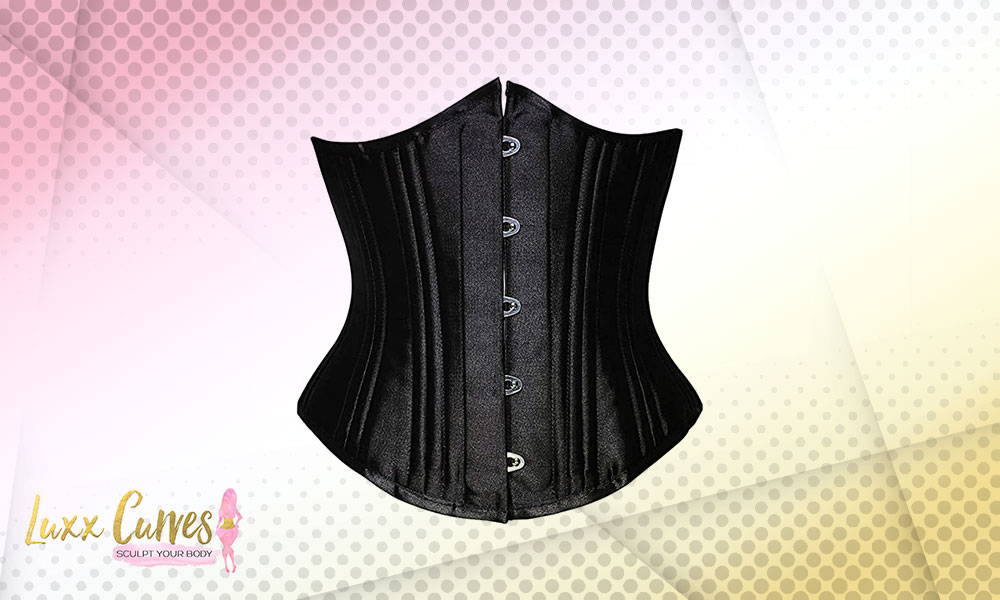 If you want to buy a classy corset waist trainer, then you might want to try Camellia's steel-boned heavy-duty waist trainer. Unlike other corset tops that have to be hidden underneath your clothing, this can easily be worn as an outer layer like a sexy lingerie.
Aside from offering a dramatic look, the waist reduction properties of this one are spectacular due to the steel bones. The effect is instant, but if you wear it regularly, you might see your body trying to follow its shape as well.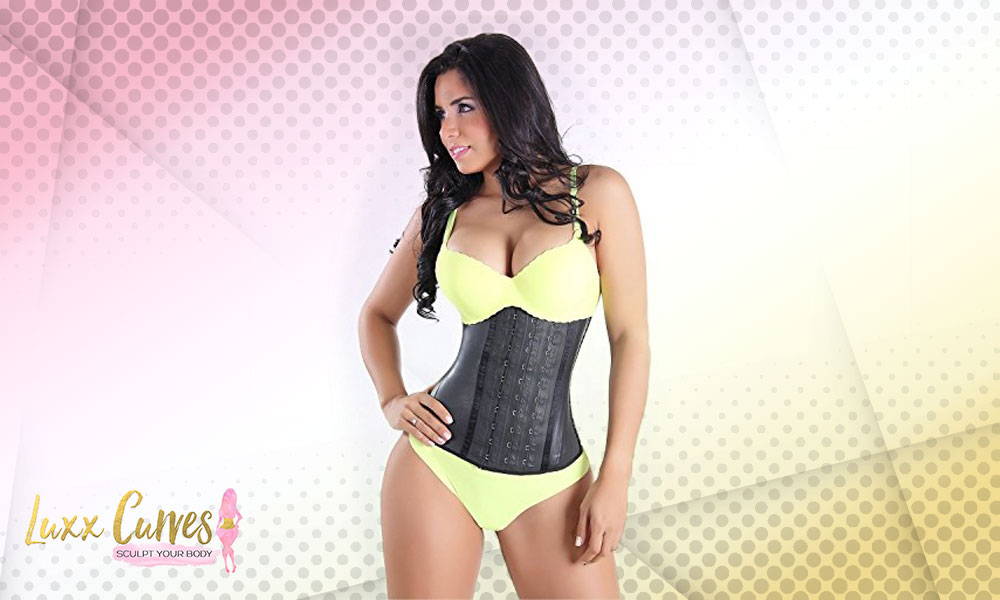 Women who wish to shed a few inches off their waist might appreciate this brocade halter waist trainer from Fajastec. With superior thermal control properties, it allows you to lose inches by increasing your sweat production.
The product features a non-slip lining that prevents its movement. It will stay in place even if you start sweating a lot. Plus, since it was made from durable latex and lycra lining, it is expected to be fairly durable.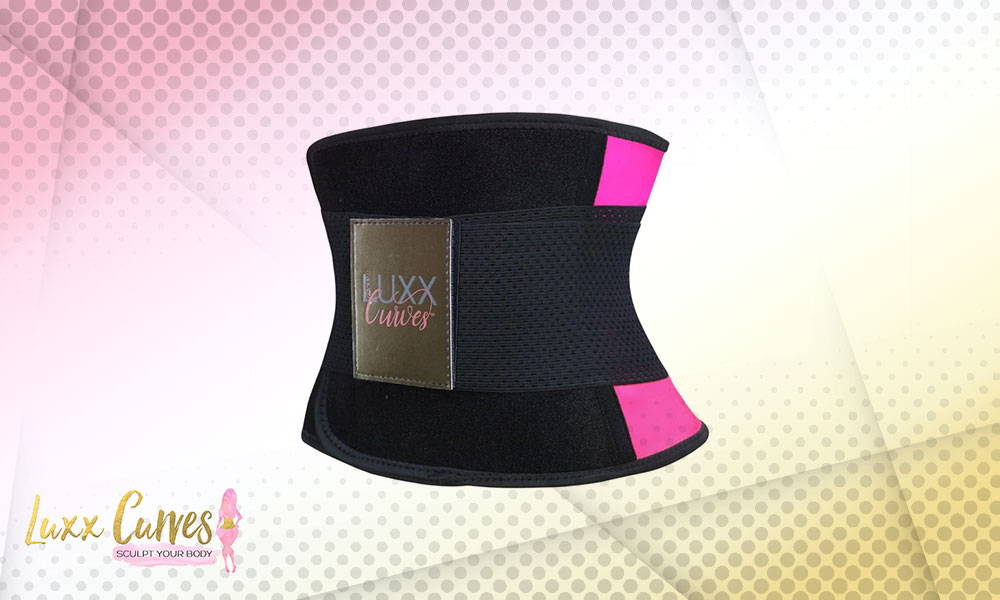 Finding a good waist trainer or shapewear to exercise in can be quite difficult, and you can't just use one for daily wear either. This is what makes this Luxx Curves waist trimmer fitness belt such a good choice. Offering compression and lumbar support, it aids in giving you that hourglass shape.
The waist trainer is made from a mix of neoprene, natural latex, and fabric. Breathability is increased, and its flexibility allows for perfect adjustment as well. Its non-slip lining allows it to remain in position, even after intensive sweating. Fitness belts have the most satisfied customer reviews.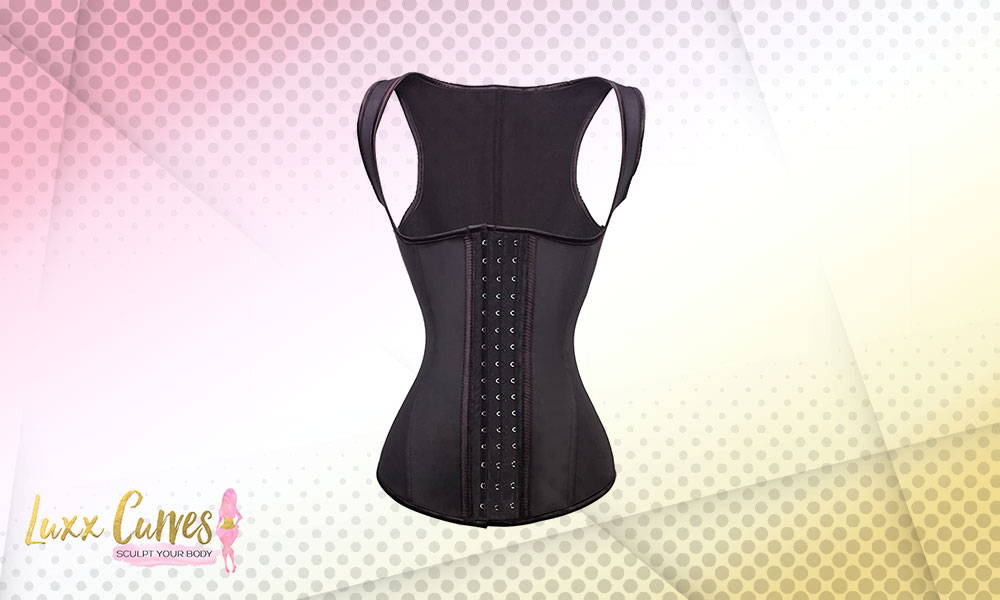 If you live in an area where it tends to always be hot and humid, then you might want to try using the Feeling Girl waist trainer. Made from breathable material that is soft to the touch, this waist trainer is a nice alternative to the kind that makes it rather difficult for you to breathe. This one is actually comfortable.
That being said, this does not mean it lacks support. In fact, with its steel boning, it offers enough support to keep your back straight and your tummy cinched. You also get three rows of hooks, ensuring that you get the perfect fit every day.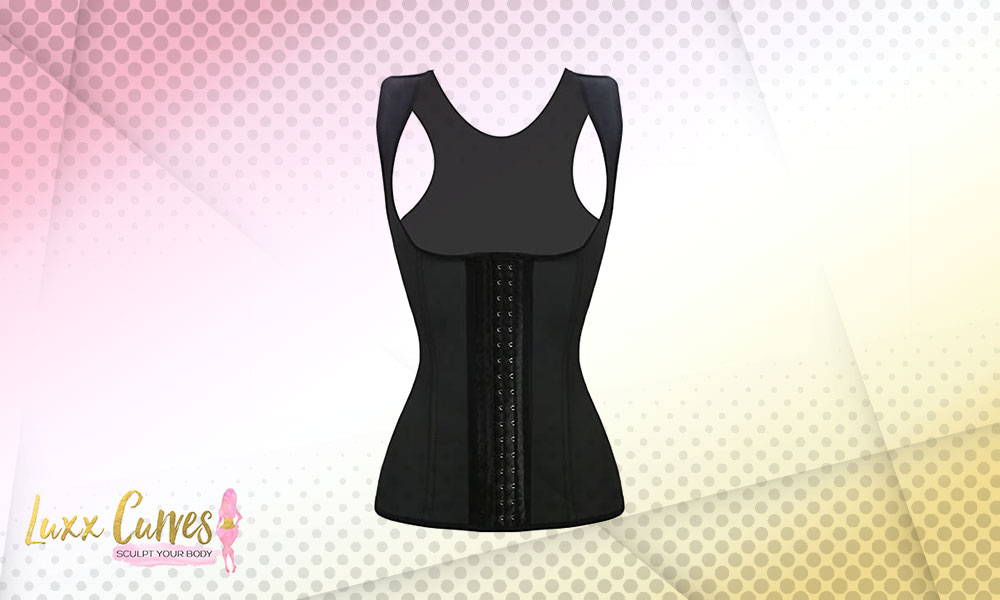 Those who want a waist trainer they can wear for both sports activities and daily wear can consider getting the Pandolah waist trainer. Featuring a latex core material, this waist trainer is designed to make you sweat – helping you burn off the extra inches. It also features a cotton lining for increased comfort.
The internal boning structure is tough and allows for smooth shaping of your waist. Plus, it is very easy to maintain, as you do not need to extensively wash the product at all times. All you need is a damp cloth to clean the latex and you'll be done.
Finding the perfect waist trainer is a matter of comfort and possibility, so you should just choose the one that fits your needs the most. There are plenty of other options in the corsetry market such as a waist taming corset in burlesque and steampunk corset collections. Bear in mind that even the best zip overbust corset and waist trainer will need a diet to work efficiently. So go ahead, eat healthy, gain that beautiful figure you always wanted and check your wishlist.